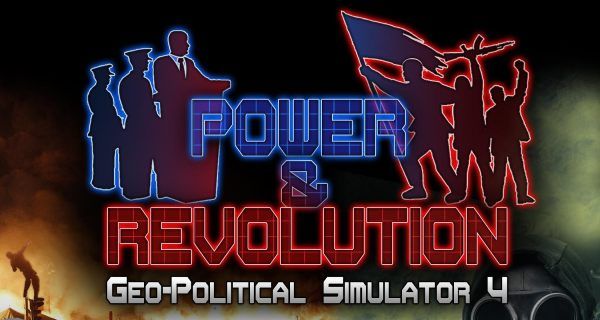 Last Updated on 18 January, 2023
Power & Revolution 2022 Edition Cheat Codes – We show you how to make your games much easier using cheats with which you will get everything
New edition of the ultrarealistic simulator of today's world where you play as the head of state or as the opposition! Major developments: the war in the Ukraine and all of its consequences, conspiracy theories, fake news, interference by secret services, animal welfare and climate objectives.
Power & Revolution 2022 Edition Cheat Codes
These are all the available cheat codes
Iamthearchitect! – 7 days max for all constructions.
Trustmeyeswecan! – All parties, organizations, etc.
Nelsonmandelapower! – All the countries of the world will love you.
Mypeoplelikeme! – +10% increase in popularity.
Whereismyslushfund! – Increases the state budget, bringing growth to more than 100% (max 900%).
Alberteinsteinisalive! – Longer term technological research is considerably reduced.
Helpmepresidentwashingsky! – Can not lose the game, however, the break is no longer available.
Itoldyou2012wastheend! – The game is over, be careful to freeze slightly.
Ihopetheywillnotputschme! – Add 100 units to 5 stars.
Welovetheworld! – Makes other nations like you.
If you know any other cheat code leave us a comment so we can add it to the list and keep it updated
How to use cheat codes?
Just Press Ctrl + Shift + Enter
Be careful when entering cheat codes, they are case sensitive, and have an exclamation mark at the end
About Power & Revolution 2022 Edition
2022: Worldwide Chaos and Devastation!: With the war in the Ukraine, the planet is in chaos and nothing will ever be the same again. What's more, there is the threat of global warming, the lingering Covid epidemic along with the risk of new variants, inflation and increased prices on the planet's key resources.
Alongside the base game mode, which allows you to play as any head of state or opposition leader in the world controlling one or multiple nations, the 2022 Edition offers multiple scenarios.
The "French Elections" scenario allows you to play as any candidate in the French election in April 2022.
Other Codes Guides
Official Website > Here