Last Updated on 28 September, 2020
Medieval Dynasty Iron Location & How to get – Learn how to find Iron, how to farm it, the best locations to get Iron (and also Salt), and everything you need to know
Medieval Dynasty Iron – How to get?
We will provide you the best iron farming spots, but first of all, you need a pickaxe. So buy one. You can buy a pickaxe in Teobald's shop in Lesnica, but you can also buy a pickaxe in Hornica, the nearest village to the best iron farming spot.
Once you have the pickaxe you need to find rock deposits, you can mine them for Iron and Salt.
Medieval Dynasty Iron – Location
Every cave with rocks should be a good farming location, so if you need iron go to a mountainous area and find a cave. If you are looking for caves and you don't find any, here are two locations that worked great for us. But be careful and try to carry weapons, because in the same areas where you can find iron caves, you will also find bears and wolves
Iron & Salt Cave – South Lestnica
Iron & Salt Cave – Between Gostovia & Hornica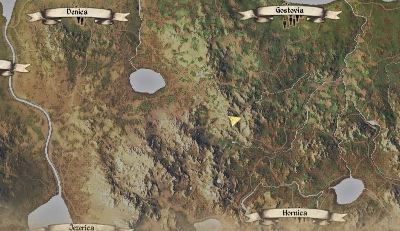 Other Medieval Dynasty Guides:
Video Guide
If you don't find the iron or caves check this video guide from Ziai_art