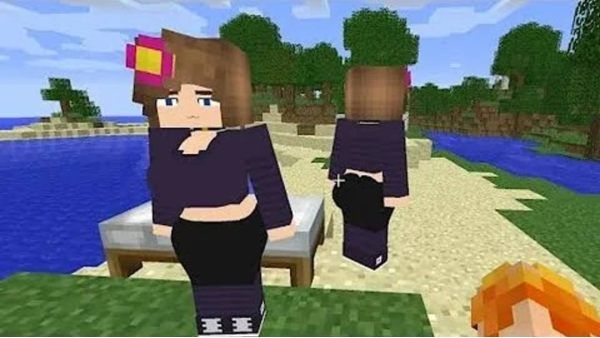 Last Updated on 23 January, 2023
Minecraft Jenny Mod Download & Install – All the steps and the sources of the latest versions to download your new Minecraft Girlfriend
Minecraft Jenny Mod Download & Install – PC Steps
These are the steps to Download, Install and use Jenny Mod:
Download the New CurseForge Beta app
Download the current version of the Jenny Mod, currently here https://t.co/roH6wh9wtW, But in case the link gets updated, get the most recent version in the profile description of https://twitter.com/schnurri_tv
Open CurseForge app
Load Jenny Mod Files: Launch Minecraft > Dashboard > Go to My Modpacks > Load Jenny Mod Files
New Profile: Create a Custom Profile (Top right) and Rename it (your choice) > Use the version 1.12.2 (Minecraft & Forge) > Click on Create
Open folder > Open the mods folder here > drag Jenny mod files there
Check Curseforge: Jenny mod should be below Installed Mods
Forge 14 should also be loaded up
Launch Minecraft > Select your new profile > Play in a creative world > Meet Jenny, your new virtual Girlfriend, in her house
Minecraft Jenny Mod Download & Install – Android APK
Perhaps in the case of Android it will be a little easier, as long as you know how APKs work. Since the only thing you need is to find the latest version and download it. So that this guide does not become obsolete after future updates, we leave you a link to a page that is responsible for updating the latest available versions > Here
As you will see, there are currently two versions, 1.12.2 (recommended) and 1.17.0.02, so choose the one that interests you.
And finally, we leave you with a small tutorial in case you have never installed an APK before.
Tap on the Download button below.
Now you will land on the download page. There are options to download the APK file or install it from Play Store.
Tap on Download APK.
A confirmation window will pop up depending on your browser preferences.
Tap on Download again and save the file on your device
About Jenny Mod
Jenny is a Minecraft character created by the developer SlipperyTum. After downloading Jenny Mod, you can find her in a building with a pointed roof. You can also consider Jenny your new virtual girlfriend in Minecraft. You can go out with her, give her gifts like diamonds, emeralds and gold.
Jenny possesses some unique superpowers. If she took a lucky potion, she could use the Probability Manipulation and Water Breathing skills to create a situation in her favour. Jenny can also teleport like Enderman under the right conditions. In addition, Jenny has excellent healing ability, helping her quickly regain strength after attacks.
More Minecraft guides: