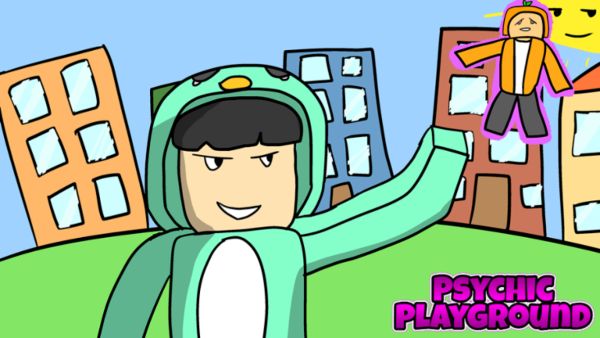 Last Updated on 6 September, 2023
All the valid Psychic Playground Codes in one updated list – Roblox Game by Khongumu – Redeem these codes for tons of Energy Boost, in-game coins and more
Also check Psychic Playground
Psychic Playground Codes – Full List
Valid Codes
Redeem these codes for tons of Energy Boost, in-game coins and more
These are the valid codes,
5000Likes – Redeem code for a 2x Energy Boost
PsychicLove – Redeem code for a 2x Energy Boost
We will keep this codes list updated, stay tuned
Psychic Playground social media channels:
Twitter: @KhongJa02
Discord channel: https://discord.com/invite/ghaskyB3r2
Youtube: https://www.youtube.com/channel/UCacvMjO181SDLy0477ek5vQ
Join Roblox Group: https://www.roblox.com/groups/12369782/Khongumu#!/about
Psychic Playground Expired Codes
These codes don't work anymore:
FAQ – How to Redeem Psychic Playground Codes?
These are the steps to redeem codes:
Launch Roblox Psychic Playground on your PC or mobile device
Click on the Gift icon button on the side of the screen
Copy a code from our list
Enter it into the text box
Hit the Redeem button to get your reward
See how the youtuber Gaming Dan Redeems these codes in this video:
How to play Psychic Playground? Roblox Game by Khongumuᅠ
Welcome to psychic playground Codes
It's not a friendly game; there is pvp and griefing. In the sandbox game psychic playground, you can use your psychic abilities to completely demolish the city!
The throw button's power is increased by keeping it down until it turns red. To carry bigger objects, you require lifting strength!
Players who upgrade get 25% extra energy! Members of the group are given 25% extra energy! For each friend you have on the server, you will receive 10% extra energy!
codes: PsychicLove, 5000Likes, expect bugs
created by IUMU and KhongJa
More Roblox Codes – Other Games
Have you enjoyed the codes? Looking for another game's codes? Find them here, more than 300 roblox games with their valid codes updated lists. But check these top games:
Psychic Playground, by Khongumu, Roblox Game Site > Here