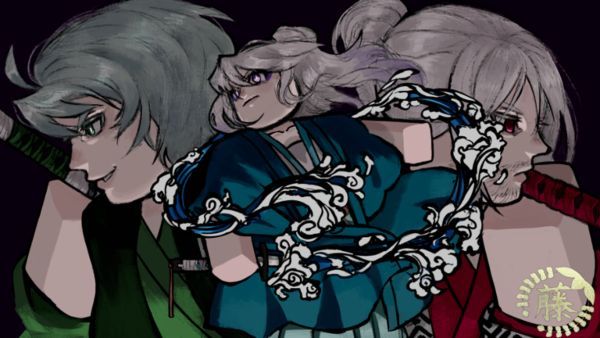 Last Updated on 13 August, 2023
Wisteria 2 Trello Link & Wiki – Official link of Trello, the most complete wiki of the WorldUp Studios's Roblox RPG game
Other Roblox Wisteria 2 guides: Codes
Wisteria 2 Trello Link & Wiki – Official Trello
Trello Link & Wiki: https://trello.com/b/0qdhoTes/wisteria-2
Wisteria 2 Trello Link & Wiki – Fandom Wiki
The game's Trello is now available, the best Wiki you can find. Despite the fact that Wisteria 2 came out a few days ago, it already has an extensive information base, making it ideal to begin to understand the mechanics of one of the most promising RPGs on Roblox.
The first section is an introduction, but don't overlook the Stats System section, to understand how Vigor, Agility, Strength and Battle Spirit work, they are basic mechanics, but you must master them
From there, what you were surely looking for, the wiki in detail, with sections such as Clans, Races, Families, Breathing Styles, Blood Demon Arts, Demon type, Demon Slayer, Demon, NPC, Ememies, Items and Map. Many sections are still to be completed, but the game is not even a week old, so it will have to be given a few days to reach 100% of the current content of the game.
We are amazed at how quickly this Trello Wiki has been created and how complete it is, we hope it helps you as much as it did us, and thanks to the WorldUp Studios team for the effort
At the moment there is no fandom (another wiki format with much more text), but if they incorporate it in the future, we will indicate it at the beginning of this guide, providing you with the direct link
The information is extensive, up-to-date and has the quality seal of being official information, built by collaborators, but reviewed directly by the Pixel Piece team.
In case it can help you, here are some guides based on information from Trello, although grouped in a list format, to make it easier for you to access the information:
Trello FAQ
Families
Families/Clans is your last name in game, indicating which clan you belong to. These clans can potentially give small buffs, mainly give cosmetics and or, accessories
Common – 88.9¡
Hasegawa
Hayashi
Inoue
Ishida
Ito
Kimura
Kobayashi
Kondo
Matsumoto
Murata
Nakajima
Nakamura
Nishimura
Sasaki
Sato
Suzuki
Takagi
Takahashi
Takeuchi
Tomura
Ueno
Watanabe
Yamada
Yamaguchi
Yamamoto
Yamashita
Yoshida
Rare – 10%
Agatsuma
Hashibira
Himejima
Iguro
Kanroji
Kocho
Tokito
Tomioka
Legendary – 1%
Mythical – 0.1%
Clan Cosmetics
Rare
Kanroji: green hair with Pink shades
Tokito: Black hair with light blue highlights
Himejima: Eyes are either closed or pure white (blindness)
Hashibira (Potentially): Black hair with blue highlights
Agatsuma (Potentially): Blonde hair with dark yellow highlights
Kocho: Black hair with Purple highlights
Legendary:
Rengoku: Light yellow hair with orange highlights
Uzui: Gives double jump passive
Mythical
Kamado: Gives enhanced sense of smelling, Dark purple hair with red highlights, Kamado earrings and a Slayer Mark
Tsugikuni: Gives black hair with red highlights and a Slayer Mark
More Trello Guides