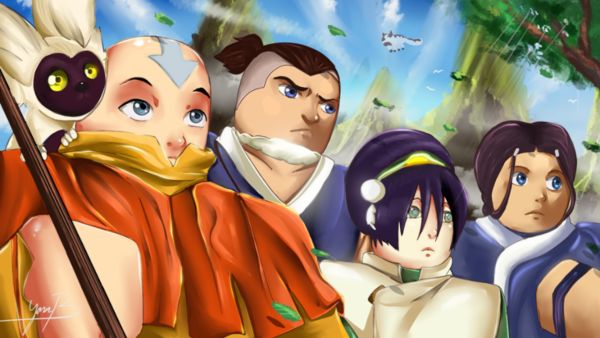 Last Updated on 9 September, 2023
Avatar Rogue Benders Trello Link & Wiki – Official link of Trello, the most complete wiki of the @Gamentix Official's Roblox RPG game
Also check Avatar Rogue Benders Codes
Avatar Rogue Benders Trello Link & Wiki – Official Trello
Trello Link & Wiki: https://trello.com/b/maQqRXyt/avatar-rogue-benders-trello-wip
Discord Link
In case you need it too, this is the Discord link: https://discord.gg/WxjE8wqTSa
Avatar Rogue Benders Trello Link & Wiki – Fandom Wiki
In Roblox games, when you need a general guide to the entire game, it's usually on Fandom or Trello. In this case it is in Trello, so we leave you the link, just above. Additionally, we provide you with the Discord, as it is the best place to ask questions, both other players and mods or members of the development team will answer you
The first section seems to only contain obviousness, but scroll and you will discover that it also has the map, a guide for newbies, and explanations of mechanics such as Karma, family names, traits, Bounty, and the main stats (Wisdom, Vitality , Durability, Energy, Yuanz and more)
And from here the really interesting: Locations and Cities, Nations and Organizations, Bendings and Fighting Styles, Family and traits, Weapons, Armors and Accessories, Quests, NPCs, Items, Gamepasses, and much more.
We are amazed at how quickly this Trello Wiki has been created and how complete it is, we hope it helps you as much as it did us, and thanks to the @Gamentix Official team for the effort
At the moment there is no fandom (another wiki format with much more text), but if they incorporate it in the future, we will indicate it at the beginning of this guide, providing you with the direct link
The information is extensive, up-to-date and has the quality seal of being official information, built by collaborators, but reviewed directly by the @Gamentix team.
In case it can help you, here are some guides based on information from Trello, although grouped in a list format, to make it easier for you to access the information:
Trello FAQ
Guide For Noobs
First thing you want to do is meditate on a mat until you can get your first move. You learn moves from your trainer, different trainers for different bendings. You might also want to grind out some money. Best place to grind out money is at the Fire Nation doing the Volcano quest.
What Does King Do?
King is essentially a King Of The Hill type event. Whenever there's a person with 2k wisdom or above, the event starts. That person is then chosen as king and will get more rewards from meditating and 500 Yuanz every 5 minutes. You can steal king for yourself via murdering the current king
Karma
You gain bad karma by gripping people. You gain good karma by jailing people with bad karma. There is no way to check your karma other than looking at a bounty board.
Meditating Mat
Press M to start meditating on a mat. From there you can see your characters stats, Family name, Trait and the option to gain Chi and Wisdom. You can also reroll your Hair and Skin color, Bending, Family name and Trait. You put the game codes in the little Twitter code area above your stats.
More Trello Guides