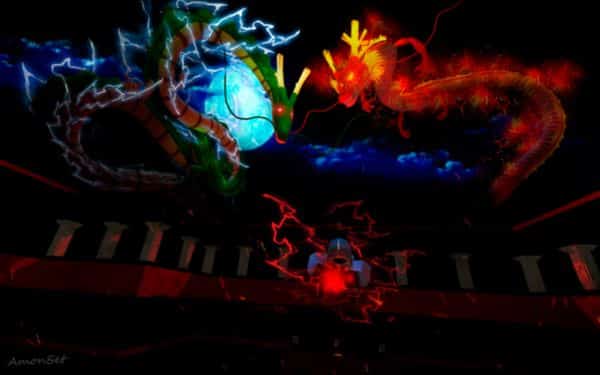 Last Updated on 13 August, 2023
Soul Cultivation Trello Link & Wiki – Official link of Trello, the most complete wiki of the @akaKrilex's Roblox RPG game
Other Roblox Soul Cultivation guides:
Soul Cultivation Trello Link & Wiki – Official Trello
Trello Link & Wiki: https://trello.com/b/jCCpyvgX/soul-cultivation
Soul Cultivation Trello Link & Wiki – Fandom Wiki
If you are looking for a wiki format guide to Soul cultivation you have come to the right place. Trello has a very visual format, in which through cards, with very few clicks you can reach any section of the guide. And don't be fooled by its format, in addition to being very visual it contains a lot of information in text, you just have to click on each card to access step-by-step guides
From the moment you enter Trello you will have at your disposal all the sections: Skills, Cultivation Realms, Cultivation Paths, NPCs, Enemies, Herbs, Crystals, Pills, Locations, Bugs, Mastery, Stats, Training Zones and more.
Locate the section that interests you, scroll to see all the cards and click on the one that contains the information you need. You will access locations, advantages or requirements of the item or character that interests you
We are amazed at how quickly this Trello Wiki has been created and how complete it is, we hope it helps you as much as it did us, and thanks to the @akaKrilex team for the effort
At the moment there is no fandom (another wiki format with much more text), but if they incorporate it in the future, we will indicate it at the beginning of this guide, providing you with the direct link
The information is extensive, up-to-date and has the quality seal of being official information, built by collaborators, but reviewed directly by the Pixel Piece team.
In case it can help you, here are some guides based on information from Trello, although grouped in a list format, to make it easier for you to access the information:
Trello FAQ
NPCS
If, for example, you want to know where to find and what you can get from Greg, go to the NPCs section, click on Greg's card, and you will access all his information:
Description: Hey there! Can you help me? Can you kill 5 Bandits?
Reward: 10 Spirit Stones (then multiplied by race and slaying mastery multipliers)
Minimum Rank: Mortal I
Location: The Starter Island
Breakout Pill
Or if you need information about an item:
Decreases the amount of time needed to breakthrough realms for an certain duration.
Recipe:
3x 1 Year Old Ginseng for Low Grade or Medium Grade
3x 1 Decade Year Old Ginseng for Medium Grade or High Grade
3x 1 Century Year Old Ginseng for High Grade or Master Grade
3x 1 Millennium Year Old Ginseng for Master or Peak Grade
More Trello Guides