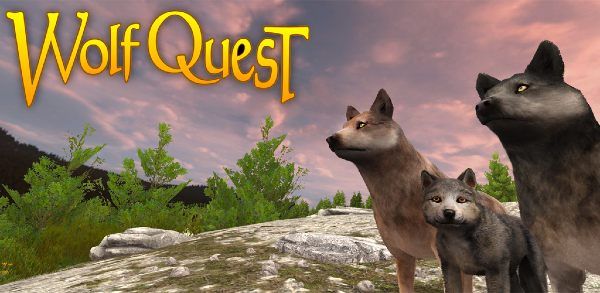 Last Updated on 13 September, 2021
WolfQuest Den Locations – Anniversary Edition – There are 27 Den Locations, find them all with our map, guide and tips – Also discover the new den's features introduced with the last update
You can also visit the guide How to get a Mate & the Pups guide
WolfQuest Den Locations – Map
In the classic version of the game, there were 4 Den sites, 3 available from the start, and an additional site available once your wolf has enough experience to migrate to the Amethyst Mountain. But with the Anniversary Edition update, the number of Den sites increassed to 27, this is the map with all the locations marked:
WolfQuest Den Locations – How to find Dens
The map will help you a lot, but you should also know:
When a player is within range of a potential den site, a pale gold icon of a den pops up under the compass. The icon grows darker as the player moves through the active area towards the location of the den
All dens share a green or yellow highlight in scent vision
Wind direction: when downwind, scent spores blow towards a player making easier to find dens.
When there are to piles of rocks, differences in snow texture or terrain, and also tree stumps. These are signs that a player could use to recognise a den
There are 3 types of Dens: x15 Burrows x9 Caves and also x3 Trees
WolfQuest Den Locations – Wiki & FAQ
Inside the Den
How to enter the Den?
You can only enter the Den once the litter has been born and named
Benefits of entering and sleeping in a Den?
Of course you can spend time with the pups, but if you sleep inside you will refill your wakefulness (purple meter) and dreams are guaranteed
In the classic version of the game there where 2 Missions related:
No Place Like Home: Settle at one of the four available den sites
Nobody Messes with Me: Successfully thwart a certain amount of predators
But we will have to wait until the early access release, because Achievements have not yet been implemented