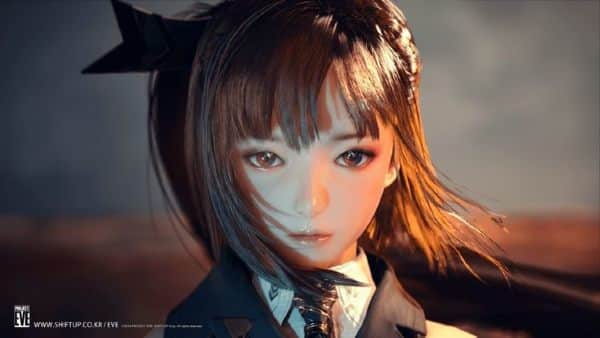 Last Updated on 26 January, 2023
Goddess of Victory Nikke Reroll Guide & Tier List – How to Reroll, what you should aim for, and the Tier List (Target Characters ranked from Tier S++ to Tier F)
The process to reroll is relatively fast. The only thing is that they ask you for a Gmail account and you cannot use guest accounts. If you have more than one Gmail account, we definitely recommend rerolling. And if you don't have one, we recommend you create one, with 3 or 4 Gmail accounts it should be more than enough, and the reality is that it doesn't take 2 minutes to create a Gmail account
Other Goddess of Victory Nikke Guides: Codes
Goddess of Victory Nikke Reroll Guide & Tier List – Reroll Steps
These are the steps to reroll:
Launch the game > Create an account > Give a Gmail email address > verify your email > Start playing
Complete Chapter 1 and claim 10 pulls (x1 guaranteed SSR)
Check the in-game mailbox and claim +10 pulls
Claim all the valid Codes
Invest everything you have (gems ​​and others) in summons
If you don't get what you want and need to reroll:

Log Out (Menu > Account > Logout)
Select a New Server
After loading is complete, log out again, and select a new server again
Create a new account using a new Gmail account and repeat the first 5 steps
FAQ – What should you aim for?
Next we will show you the Tier List, so you can get an idea of ​​​​if what you have received is good or not. Although of course a tier S++ character is the best, you could be satisfied with some Tier S+, it's your decision
Tier S++:
Harran
Liter
Centi
Scarlett
Tier S+
Dolla
Noise
Pepper
Alice
Rapunzel
Snow White
Drake
Rupee
Privaty
It could also be enough with some Tier S, although it is obviously worse than a Tier S+
Goddess of Victory Nikke Reroll Guide & Tier List – Tier List
Try to aim for Tier S++, they are very easy to get, and at worst some Tier S+, which are also pretty good.
Tier S++
Tier S++ are the best characters of the game, really OP:
Harran
Liter
Centi
Scarlett
Tier S+
Tier S+ are great characters, not the best but almost
Dolla
Noise
Pepper
Alice
Rapunzel
Snow White
Drake
Rupee
Privaty
Tier S
Tier S are very good characters
Noah
Ludmilla
Poli
Emma
Sugar
Helm
Epinel
Laplace
N102
Admi
Tier A
Tier A are good characters, choose them if you like them:
Brid
Novel
Yulha
Aria
Exia
Maxwel
Milk
Miranda
Yuni
Vesti
Tier B
Tier B are the average characters, so if you use them, let it be because you like them a lot.:
Rapi –
Folkwang
Winter Shopper Rupee
Mary
Volume
Guillotine
Maiden
Signal
Isabel
Miracle Fair Anne
Yan
Julia
Neve
Diesel
Anis
Tier C
Tier C are the below average characters:
Eunhwa
Frima
Belorta
Soline
Crow
Tier D
Tier D are weak characters:
Tier F
Tier F are the worst characters, try to avoid them:
Idoll Sun
Idoll Ocean
Idoll Flower
Product 23
Product 12
Product 8
Soldier FA
Soldier EG
Soldier OW
Other Reroll & Tier list guides