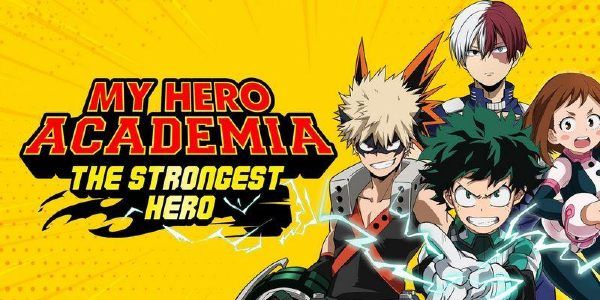 Last Updated on 31 May, 2023
My Hero Academia the Strongest Hero Codes – Mobile action game by Sony Pictures Television – Redeem these codes and claim tons of rewards
My Hero Academia the Strongest Hero Codes – Full List
There are no MHA TSH gift codes that you can redeem yet. But the system to redeem a gift code already exists in My Hero Academia the Strongest Hero. So it is only a matter of time before the creators of the game begin to provide codes. Save this page, because as always, we will be the first to provide you with the codes that you can redeem
Valid Codes MHA TSH
250HCPUSH3: Redeem code > 600 Hero Coins Code (North America)
MHAS6TSH04: Redeem code > 600 Hero Coins Code (Europe)
250HCPUSH1: Redeem code > 600 Hero Coins Code (North America)
HERO2342: Redeem code > 600 Hero Coins Code
MHAS6GIFT: Redeem code > 600 Hero Coins Code
Winter2022: Redeem code > 500 Hero Coins Code
GMHATSH6: Redeem code > 600 Hero Coins Code
MHASEASON6: Redeem code > 300 Hero Coins Code
NYCCTSH2022: Redeem code > 300 Hero Coins Code
TSHWHMDVD: Redeem code > 150 Hero Coins Code (North America Exclusive)
DICEDESTINY: Redeem code > Hero Coins Code (Sea Version Exclusive)
NAKLASGAMER: Redeem code > Hero Coins Code (Sea Version Exclusive)
JAMESMER: Redeem code > Hero Coins Code (Sea Version Exclusive)
bluestacks22: Redeem code > 300 Hero Coins and 100 Energy
PROTAE: Redeem code > some rewards (Sea Version)
Expired Codes MHA TSH
There are currently no expired codes – Gift Code
MHAS6GIFT: Redeem code > 600 Hero Coins Code (North America – Valid until April 25)
Happy2212: Redeem code > 600 Hero Coins Code
MHATSHSWEEPS2022: Redeem code > 150 Hero Coins Code (Expires October 31)
TSHCRX2022: Redeem code > 150 Hero Coins Code (Expires August 31) (North America Exclusive)
MHA999: Redeem code > Hero Coins Code (Sea Version Exclusive) (Expires May 13)
SNS666 : Redeem code > Hero Coins Code (Sea Version Exclusive) (Expires May 13)
CCR04GIFT: Redeem code > Hero Coins Code (Europe) (Expires April 20)
TSH2CR2022: Redeem code > Hero Coins Code (North America Exclusive) (Expires April 20)
WHM2021: Hero Coins Code (North America Exclusive)
WHMDEKU: Hero Coins Code (North America Exclusive)
TSHWHMDEKU: Hero Coins Code (North America Exclusive)
TSHNEWS300: Hero Coins Code (North America Exclusive)
NYCCTSH21: Hero Coins Code (North America Exclusive)
THANKS40K: Hero Coins Code ( North America Exclusive)
VCRXHERO21: Hero Coins Code (North America Exclusive)
MHAEU070: x200 Hero Coins Code (Europe exclusive)
AX21HERO: x500 Hero Coins Code (North America Exclusive)
MHATSHWEET: x200 Hero Coins Code (North America Exclusive)
MHATSH100TH: x200 Hero Coins Code (North America Exclusive)
MHAFUN100EP: x250 Hero Coins Code (North America Exclusive)
My Hero Academia the Strongest Hero Codes – How To Redeem
These are the steps to redeem codes in MHA TSH:
Open the game and play until you complete the tutorial
Tap on the Gift Box Icon (Upper right corner of the main screen)
A new window will appear, there you have to tap on the Gift Pack Exchange tab
Enter the code in the text box area and tap on Take
Done, you can now just enjoy the rewards
My Hero Academia the Strongest Hero Codes – How to Play
An action packed adventure in the world of My Hero Academia at your fingertips! Be the hero you always wanted to be from the hit anime, take powerful quirks into battle, and fight against villains alongside other players!
Experience the city of Honei, with its many heroes and heroes in training. Take a stroll through the streets, greet its citizens, and fight villains threatening the safety of the world. Collect your favorite characters from MHA and create a squad to take on patrol! Train them, upgrade them, equip them, even feed… them(?) to reach the top of the Hero Rankings!
Control the likes of All Might, Bakugo, Todoroki, and many others in high octane combat through a myriad of stages. Accept missions from pro heroes ranging from protecting people, arresting criminals, to rescuing cats! Become a symbol of peace for the bustling city!
Other codes guides