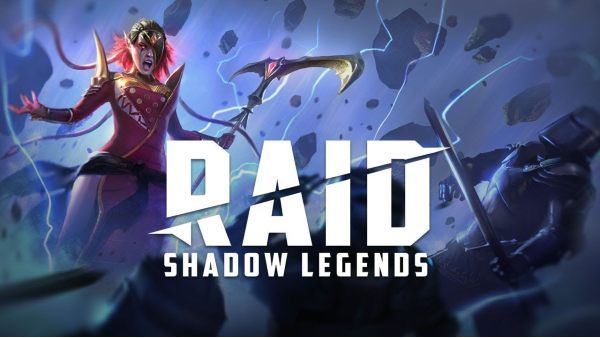 Last Updated on 1 June, 2023
Raid Shadow Legends Codes – MMORPG by Plarium, All the updated information about the codes and the game's redemption system
Also visit the Tier List, How to get Sacred Shards, and the Masteries guide
Raid Shadow Legends Codes – Full List
Valid Codes
BETRAYAL: Redeem this code and get some frebies – 1x Energy Refill, 100k Silver, 1 Epic Tome (New)
ARBITER: Redeem this code and get some frebies – 1x Energy Refill, 100k Silver, 1 Epic Tome
CHOICE: Redeem this code and get some frebies – Only work for IOS device
raidaprilfun23: Redeem this code and get some frebies
RAIDAPRIFUN23: Redeem this code and get some frebies
dragonegg: Redeem this code and get some frebies
GameGeeksTricks23Mother: Redeem this code and get some frebies
MIDGAME23Executioner: Redeem this code and get some frebies
DASPIEL 23Chonoru: Redeem this code and get some frebies
GameGeeksTricks23Knight: Redeem this code and get some frebies
SHADOWRAID: Redeem this code and get some frebies (Only new Players)
FIRESTARTER: Redeem this code and get some frebies (Only new Players)
getraidy: Redeem this code and get some frebies
paypalraid2023: Redeem this code and get some frebies
Demolish: Redeem this code and get some frebies
gamegeeksspring: Redeem this code and get some frebies
4YEARSRAID: Redeem this code and get some frebies
GAMEGEEKSPRING: Redeem this code and get some frebies
Stvalentine23: Redeem this code and get some frebies
Valentines23: Redeem this code and get some frebies
CARIBBERAID: Redeem this code and get some frebies
Besthero: Redeem this code and get some frebies
SUPERPOWERS: Redeem this code and get some frebies
midgame23win: Redeem this code and get some frebies
drxraid: Redeem this code and get some frebies
RAIDHOLIDAY: Redeem this code and get some frebies
LADYQUN: Redeem this code and get some frebies (For New Players)
LUCKYRAID: Redeem this code and get some frebies (For New Players)
Powerstarter: Redeem this code and get some frebies (For New Players)
Raid22ya2: Redeem this code and get some frebies (For New Players)
Mordecai: Redeem this code and get some frebies (For New Players)
REPLAY: Redeem this code and get some frebies
Raid22ya2: Redeem this code and get some frebies
LOOKBEHINDYOU: Redeem this code and get some frebies
skeletoncrewforever: Redeem this code and get some frebies
raidtwitchcon22: Redeem this code and get some frebies
PlariumPlay3: Redeem this code and get some frebies
DKSkeletonCrew: Redeem this code and get some frebies
DKRISES: Redeem this code and get some frebies
DREAMTEAM2022: Redeem this code and get some frebies
DREAMTEAM: Redeem this code and get some frebies
raidsummergift: Redeem this code and get some frebies
RETURN: Redeem this code and get some frebies
MYDELIANA: Redeem this code and get some frebies
3yearsraid: Redeem this code and get some frebies
RAIDGOODIES

: Redeem this code and get some frebies

POWERSTARTER:

Redeem this code and get some frebies (Only new players)

Gator

: Redeem this code and get some frebies

YTPCOFFER22

: Redeem this code and get some frebies

xennial

: Redeem this code and get some frebies (For New Accounts)

FUN2RAID2022: Redeem this code and get some frebies
PCRAID2022: Redeem this code and get some frebies
LUCKYRAID: Redeem this code and get some frebies
KRISKMAS21: Redeem this code and get some frebies
RAIDXMAS21: Redeem this code and get some frebies
TGASALE: Redeem this code and get some frebies
TGA2021: Redeem this code and get some frebies
S1mple: Redeem this code and get some frebies
realhell: Redeem this code and get some frebies
SPOOKY13: Redeem this code and get some frebies
gift1: Redeem this code and get some frebies
PLARIUMPLAY: Redeem this code and get some frebies
NINJA: Redeem this code and get some frebies
ESLPRO: Redeem this code and get some frebies
Any information about codes that you see online is pure fake
We do not rule out that in the future Plarium decides to implement the codes, since they fit perfectly, as MMORPG that it is. But we are talking about a game with more than two years of life in which there has never been any code. So it would be quite a surprise. In any case, if a code ever appears in Raid Shadow Legends, we will show it to you on this same page
Expired Codes
There are currently no expired codes
RAIDRONDA: Redeem this code and get some frebies (Expires February 28 2023)
13YEARSPLARIUM: Redeem this code and get some frebies (Expires June 14)
gullible: Redeem this code and get some frebies
MURDERGIFT: Redeem this code and get some frebies
235RAID: Redeem this code and get some frebies
S6L5E3

: Redeem this code and get some frebies

QLQYJHO

: Redeem this code and get some frebies

KH0YTY5

: Redeem this code and get some frebies

Raid375

: Redeem this code and get some frebies

Raid652

: Redeem this code and get some frebies
Raid Shadow Legends Codes – How to Redeem
As we have already explained, there is currently no code redemption system. Although if one day they incorporate them into the game, in this section we will explain how they work, from where they are exchanged and the steps to follow
Raid Shadow Legends Codes – How to Play?
eleria trembles. The shadow cast by the Dark Lord Siroth grows longer with each day. Only one hope stands in defiance: You. Answer the summons of the Arbiter to liberate the realm.
Assemble an alliance of Champions and command them in arena battles, dungeon runs, clan boss fights, and story missions. Discover a sprawling, fully voiced story campaign through 12 striking locations intertwined with PvP gameplay, forming one of the most cohesive gaming experiences in the battle collection RPG genre.
Start raiding today and experience exhilarating clan-centered cooperative play, unprecedented skill customization, and a mind-boggling range of strategy. May the Arbiter grant you victory!
Other codes guides:
Raid Shadow Legends official site