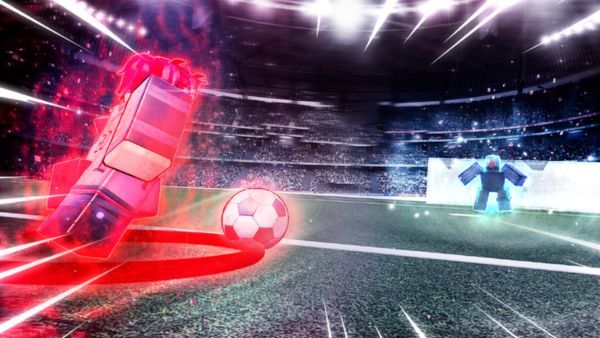 Last Updated on 2 November, 2023
All the valid Neo Soccer League Codes in one updated list – Roblox Game by the awesome soccer ninjas – Redeem these codes for in-game rewards: Coins, boosts, upgrades, cosmetics and more
Neo Soccer League Codes – Full List
Valid Codes
Redeem these codes for in-game rewards: Coins, boosts, upgrades, cosmetics and more
These are the valid codes,
There are currently no working codes
We will keep this codes list updated, stay tuned
Neo Soccer League social media channels:
Twitter: @awsninjagames
Discord channel: https://discord.com/invite/nsl
Youtube: ??
Join Roblox Group: https://www.roblox.com/groups/12600063/the-awesome-soccer-ninjas#!/about
Neo Soccer League Expired Codes
These codes don't work anymore:
FAQ – How to Redeem?
These are the steps to redeem codes:
As of today there are no codes available or codes can be redeemed, as soon as they are implemented we will use this section to explain how to redeem them
See how the youtuber Gaming Dan Redeems these codes in this video:
How to play Neo Soccer League? Roblox Game by the awesome soccer ninjasᅠ
The one who'll become the greatest striker in the world… is me!
Keep in mind this is a demo game, bugs may occur!
Leaderboards and gamepasses will not be reset!
Info:
A football / soccer game inspired by the anime / manga series Blue Lock. Play matches with other players and upgrade your character's stats, skills and flow state. Crush your opponents with your abilities as you rank up to become the best striker in the world. Triumph over everyone else as you become the true egoist.
Credits:
Robuyasu – Project Director / Owner, Programmer, Game Designer, UI Designer, Sound Designer
X_rnas – Lead Builder, 3D Modeler, Animator
Orebloxx – Thumbnail Artist, UI Designer, Animator
scrong_mCduk – Community Manager, Game Designer
More Roblox Codes – Other Games
Have you enjoyed the codes? Looking for another game's codes? Find them here, more than 300 roblox games with their valid codes updated lists. But check these top games:
Neo Soccer League, by the awesome soccer ninjas, Roblox Game Site > Here