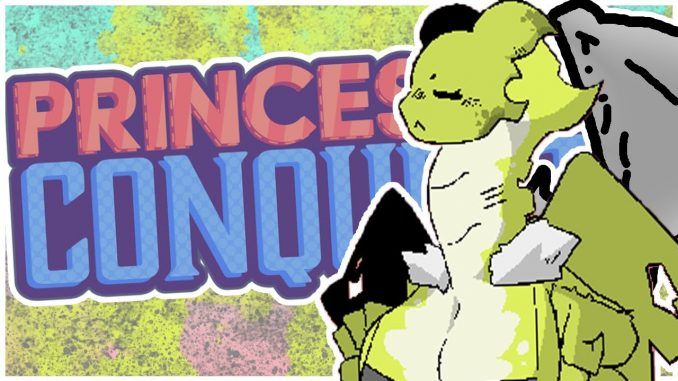 Last Updated on 3 March, 2023
Princess & Conquest Cheats – Complete and updated list of cheat codes to unlock everything in the game, the cheat patch, and everything else
You can also visit how to unlock the alternate forms
Princess & Conquest Cheats – Full List
This is the full list of cheats:
686883: Randomize/De-randomize Princesses and Soldiers

802246: Change Season

543230: Change weather to your liking

351909: Set Merchant Princess location

513900: Make all Princesses pregnant

909569: Toggle ON/OFF Max Fertility for all the Princesses

262803: Unlock every animation + "GALLERY TELEPORT" item

359583: Kingdom: TOTAL WAR!

369965: Diplomacy reset

391493: Peaceful Kingdom~

115168: Reach max level with the "Knights INC."

295136: +10 to all stats to the party's leader

326923: -10 to all stats to the party's leader

837263: Relationship with all the Princesses to 5

377213: Relationship with all the Princesses to 0

962552: Affinity with all the Reigns to 10

479390: Affinity with all the Reigns to 0

995596: Access CANDY cheat menu

872239: Access Bank CANDY cheat menu

587377: Get all the dowries!

467160: Get all Resistances (Poison, Heat, Cold, Diving)

359105: Get a series of delicacies from the Kingdom (10x)

275418: Make all Princesses succubi

431502: Make all Princesses THICC

529730: Revert all Princesses to their starting weight

597340: Set Kingdom Le***ess (0~99)

949831: Toggle ON/OFF Prince looks for every Princess
582017: Party Kingdom! (100% chance of Desert Festival/Tea Party/Spookfest/Chillbite Blessing/Bloomgaze Festival)
666358: Resurrect any Princess that died during this playthrough and make them available in the Putridarium
183683: Upgrade every Knight Trait to "++"
817957: Change Knight Trait
171225: Stop/Resume siege progression
864479: Progeny get!
Do you know more cheats? Please leave us a comment so we can add them to the list
Princess & Conquest Cheats – How to use cheats?
The long awaited cheats are back, for SubscribeStar / Patreon supporters only!
Cheats Patch
You can download the cheats patch directly from the developers' patreon > https://www.patreon.com/towerkc. But you should also check the official site: https://princessconquest.com, because they change the download links and cheat codes in every update
Cheatstone Location
Just find the cheatstone, a floating crystal you will find north, and once there input the previous codes (6 digits cheatsco)
Check the official site: https://princessconquest.com, because now you just have to find the cheatstone location, but in previous updates there were a lot of tasks to complete to unlock the cheats. And we don't know if in future updates there are going to be more requirements
Other Cheats guides: