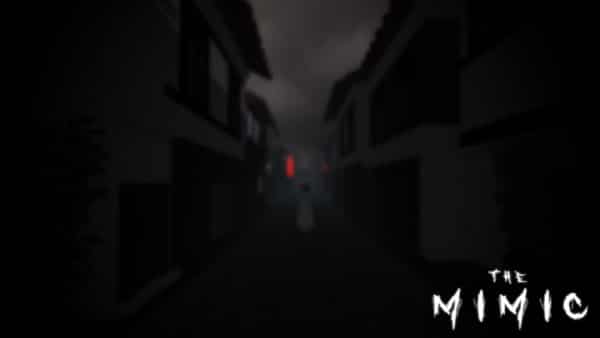 Last Updated on 8 June, 2023
All the valid The Mimic Codes in one updated list – Roblox Games by MUCDICH – nothing better to survive than the odd power-up for the game, and much more if it's free
The Mimic Codes – Full List
Nothing better to survive than the odd power-up for the game, and much more if it's free
You can also visit our Map Guide – 100% Maps you need
Valid & Active Codes
There are currently no valid codes
The terrifying experience of The Mimic would be much more bearable with some other code, although at the moment there are none. Of course, despite being one of the successes of Roblox, it is quite recent, from January 2021, so it is very likely that the codes will be one of the future additions to the game. So do not lose hope, and do not stop visiting us. Well, as always, we will be the first to bring you hundreds of codes and rewards that will be great for this great game.
Anyway, you can also redeem the Roblox Promocodes
The Mimic Social Media Channels, where they announce new codes:
Twitter:
Discord: The Mimic
Youtube: CTAnimations
Roblox Group: https://www.roblox.com/groups/9482918/CTStudio#!/about
The Mimic Expired codes
There are no expired codes so far, but there are no valid ones either
The Mimic Codes – How to Redeem?
The redemption codes system is not available right now, we will update this guide if the developers include the codes again
Here, in this video tutorial, you can learn to redeem codes (video by youtuber Gaming Dan)
How to play The Mimic? Roblox Game by MUCDICH
Chapter 3 is finally here!
Controls:
Shift to Run for PC
L2 to Sprint for XBOX
ABOUT: You go back to your old high school in hopes of finding your missing group of friends, however, you encounter a mysterious entity that lurks within your school. Eventually, you venture into the unknown depths of a mysterious world.
Warning: This game contains Flashing lights, Loud Noises & Jumpscares!
Join the group for updates and your support:
https://www.roblox.com/groups/9482918/CTStudio#!/about
This game is not based on the movie. It was coincidentally made with the same title.
For best experience use headphones.
Tags: Horror, Abandoned, Lost, Mystery, Spooky, Terror, Scary, Creepy, Pineapples, School, Allergies, Japan.
More Codes – Other Games
Have you enjoyed the codes? Looking for another game's codes? Find them here, more than 300 roblox games with their valid codes updated lists
The Mimic, by MUCDICH > Here