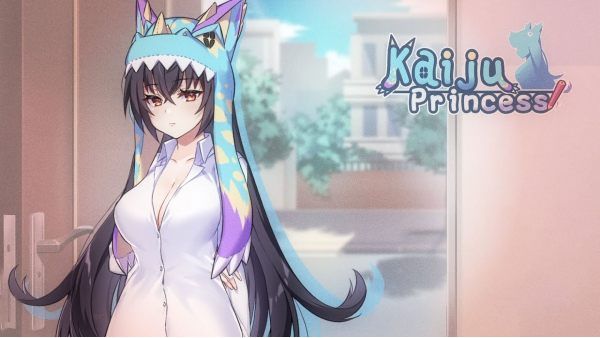 Last Updated on 30 March, 2023
Kaiju Princess Guide & Wiki – Tips, Achievements, Outfits, Attacking, Relationship, Action Points, Working and Buying
Kaiju Princess Guide & Wiki – Tips
More than tips, they are mistakes that you should avoid at the beginning of the game
Don't mate every single day: There are other tasks that will help you progress faster
Save often: You can make irreversible mistakes, and if you haven't saved a game…
Kiss Xao: Wait until you have a minimum of 600 relationship points
If you keep attacking after your quota is finished the remainder of that will be pushed onto the next quota
Kaiju Princess Guide & Wiki – Achievements
Most of the achievements are very simple and self explanatory. The ones that require a bit of help are the Accomplishment level achievements.
Accomplishment level achievements: Have a letter score of D or around 6000 relationship points with Xao
Recommendation: Wait until day 45/50 and follow the next sections to have enough money, key items and relationship points. Also unlock and buy all the all the essential oils and aphrodisiac seeds
Kaiju Princess Guide & Wiki – Outfits
Just follow the outfit conditions in the outfit section.
Progress to unlock new sites to smash, once unlocked they will always require 100% familiarity and you can only attack them on certain days of the week
Kaiju Princess Guide & Wiki – Building up relationships
The keys to a good relationship, and some details about Hearts and Mood
Keep Xao's mood to the highest
Attack or work whenever you can
From day 40/50 try to get multiple x8 Org…
Hearts
3 Hearts – Early Game: Talk to her, wait until her hunger drops to concerned (green) and feed her
4 Hearts: kiss and head rubs
From day 30/40 Squee.. when unlocked x2 Squee.. to get x10 Hearts
Room Cleaning
Always clean your room. It's a simple way to boost Xao's mood
Kaiju Princess Guide & Wiki – Attacking
Buy key items that increase destruction as soon as you can
Attack at least once a day, but…
Pay attention to Xao's mood by giving her food, if her hunger is out she won't attack
When working you also get a decent amount of satiation for Xao, so a good combination is to attack twice then work
Prioritize attacks that have extra loot icons
Attack the city and the Capital as many times as you can, unless there is a man in a suit
Kaiju Princess Guide & Wiki – Action Points
Some tips to maximize your AP
Use all of your AP (never to rest) > when you run out of AP you'll just automatically rest
Dont kiss Xao until 1000 relationship points or day 15
Attack twice, then work, if you see trash bags in the room icon, clean the room
If your quota is finished just work
If on second to last quota keep attacking
Lastly when you have to apologize to Xao it's mandatory to spend AP for the apology
Disgust
ach time you level up disgust to level two you have to apologize to Xao
Kaiju Princess Guide & Wiki – Working and Buying
Working is important, because you will need money, especially for destruction items, and because combined with attacks it is a good way to keep Xao's mod at bay. A good combo is Attack twice, then work. And the most important thing with the money you get:
Lucky cat: When the online shop is available I suggest saving up and buying the Lucky cat right away
destruction key items: Buy as many single destruction key items you can
accomplishment level achievements Items: essential oils and aphrodisiac seeds
Consumables: They are very useful, but for the end of the game, it does not compress them at the beginning
Other Guides: