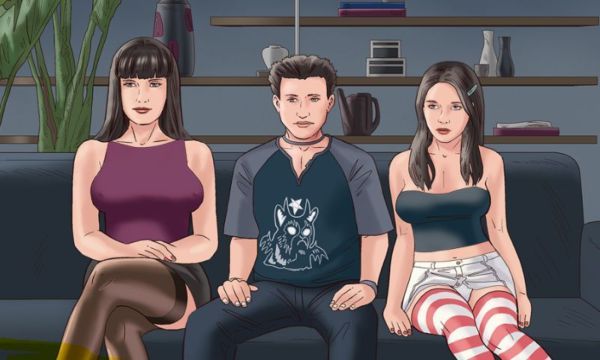 Last Updated on 30 March, 2023
Lust and Power Cheats – Max Health & Energy, Max Food Supply, Update points and increase your magic spells
Lust and Power Cheats v0.52
These are the x3 available Patreon cheat codes, cheats or combinations:
So, three different cheat codes or combinations with three different results
The first combination or cheat code will restore you health and also energy to maximum
The second combination or cheat code will place a decent supply of food into your inventory
And the third combination or cheat code will increase the level of all your unblocked magic spells for x1 and will give you x1 update point for each spell
About Lust and Power
In this game you play as a young man, whose family inherited a mansion from a distant relative. There you are going to reveal some mysteries and to gain some dark powers. You will have to face demon attacks, to meet some strange persons, to protect your family (mom and sister), and to use their gratefulness to gain control over them and to make them your slaves.
Cheat Mod
There is also a cheat mod, but as you can see, the cheats are very similar, so we don't really consider it necessary if you already have the cheats:
restore health and power
change submission and love (Emma, Kelly, Lisa, Cherry, Jessica)
increase all skilles to maximum (Dark Power)
get 100 of food and household items (Base Supplies)
get 100 of ingredients (demon hearts)
all locations on the map will be unlocked
enable and disable magic spell (Emma, Kelly, Lisa, Jessica)
enable all corrupt actions (Emma, Kelly, Lisa, Cherry, Jessica)
In addition to the fact that it usually takes time to update its version to be compatible with the latest version of the game. In any case, if you are interested, you just have to search for it on Google
More Cheats & Walkthrough guides: