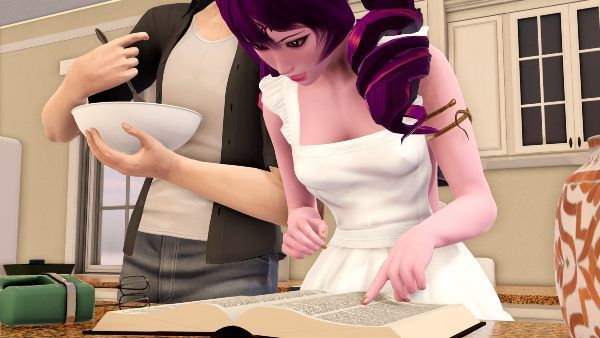 Last Updated on 30 March, 2023
A House in the Rift Code – Unlock additional content with the codes that we are going to provide you with below
A House in the Rift Code – Patreon Codes
These are the newest Patreon Codes:
New Plaything: onaleash
Obedient Maid: myelvishmaid
1st dream code: dirtypair
2nd dream code: Maidforsex
Each of the codes unlocks a different event or scene. If in future updates more codes are added we will update the list and add them too
A House in the Rift Code – How to Use?
These are the steps to be able to use the codes and unlock the exclusive events:
Launch aHitR and complete the intro, until you get to your parents' house and can use the phone
Click on the Phone
Click on Dreamer Pro Plus
Enter the codes: There are x2 locked dreams, use the 1st dream code in the fist one and the 2nd dream code in the second one
The rest of the Dreamer Pro Plus events can only be unlocked by playing, although if new codes are added to the list we will update this guide
About aHitR
You were thrown into a dimensional rift and have no idea what to do. Nevertheless, other castaways from different realities join you one by one in order to form an everlasting bond of trust, friendship and physical
Beautiful girls from various fantasy dimensions take care of you during the day, and then you go off exploring rift oddities through the night. And you can bake cakes with a succubus, wrestle with a giant voluptuous pirate captain, study magic with a young girl acolyte, and then do some extracurricular activities with them, too. Fall in love with the girls, fall in bed with them, and fall into the different rifts every night!​
Other Cheat Codes Guides: