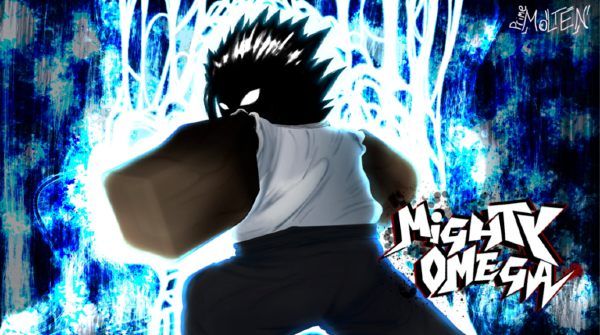 Last Updated on 9 October, 2023
Mighty Omega Trello Link & Wiki – Official link of Trello, the most complete wiki of the Roblox Kengun Omega game
Mighty Omega Trello Link & Wiki – Official Trello
Trello Link & Wiki – Mighty Omega: https://trello.com/b/xtViADF8/mighty-omega-info
Mighty Omega Trello Link & Wiki – Wiki
If what you are looking for is the most complete wiki of the game, you should go to Trello, you just have to click on the link that we have left you at the beginning. By doing so you will access the largest source of information that exists on the Kengun Omega Roblox game. And best of all, it is official and updated information
In the first section you will find basic information such as: Combat and controls, Hunger and Calories, Muscle and Fat Loss, Height, Traits, Jobs and Income, Bus Stops, ATM's, Beds, Combat Logging and more. Even if you are not a novice, the Basic Summaries are highly recommended.
But if you need to dig a little deeper, just explore the following sections: Clans, Discord Link, Training and Stats, Styles, Gyms for Styles, Cosmetic Stances for Rhythms, Locations and Shop, The Kengan Association, Territories, Transformations, Ranked , The Challenge of 100, The Challenge of 200, Skills, Challenge of 200 Techniques, Recipes and Frequently Asked Questions
The information is extensive, up-to-date and has the quality seal of being official information, built by collaborators, but reviewed directly by the Kengun Omega team.
In case it can help you, here are some guides based on information from Trello, although grouped in a list format, to make it easier for you to access the information:
Other Mighty Omega Guides: Visit the Codes, Traits Tier List
Trello FAQ – About
This is an example of what you can find in Trello, information about combat
M1 for Light attacks, M2's for Heavy attacks. If you're holding F and then press M1, you can parry Guardbreaks to freeze them in place to get free hits in. If you use F+M2 instead of F+M1 you'll be able to hit them away from you as a form of a counter.
Q is to dash and lower body+running speed makes you dash farther. Blocking also takes stamina so be careful with blocking alot of light hits. Cause if you run out of stamina you'll just get knocked out. And lose the fight no matter the health difference.
Press R to charge up Rhythm. You also build Rhythm by landing hits successfully. Rhythm give's buffs to your damage and maybe some other stuff, unsure on that atm. Due to more Rhythm allowing you to use more of your stats, your stamina drain also increases.
Hitting the air drains moderately more stamina than when you land them on a target.
Don't just use your skills randomly. Be smart with them so they aren't wasted in a fight. Cause some of the cool downs can be pretty long depending on the edits.
More Trello guides: