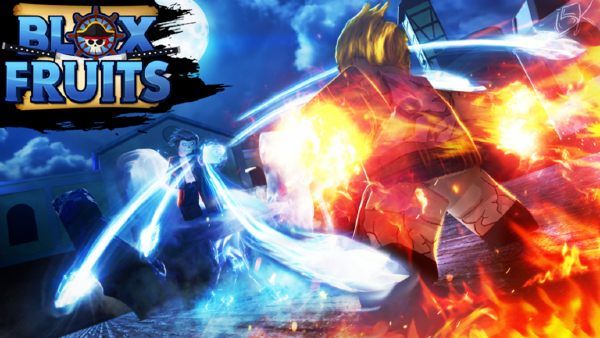 Last Updated on 13 May, 2023
Blox Fruits Trello Link & Wiki – Official link of Trello, the most complete wiki of the Roblox Gamer Robot Inc game
Blox Fruits Trello Link & Wiki – Official Trello
Trello Link & Wiki – Blox Fruits: https://trello.com/b/imb75BzG/blox-fruits-trello
Blox Fruits Trello Link & Wiki – Wiki
As for just about any Roblox game, if you're looking for a wiki, you need to locate their Trello. Since it is the place with the largest amount of information, and best organized, to answer any questions that may arise about the game
Although when you see the first section you may think that it is for newbies, since it talks about the controls and basic information, don't worry, the best comes later
In the Rankings section you have all the Tier Lists (Devil Fruits for Sword Mains, Devil Fruits for farming, Fighting Styles, Swords, Guns, Accessory, Boats…)
In the following sections (Old World and New World) you have the most complete information of what you can find in each location (Quests and NPCs among other things)
And from there you have very interesting sections, such as Devil Fruit, Awakened Fruits, Swords, Fighting Styles, Guns, Accessories, Races, NPCs, Bosses, Boats, Events, Haki, Fragment Usage, Ectoplasm Usage, Raid, Ancient Weapon, Easter Eggs , FAQ, Codes and more
In case it can help you, here are some guides based on Trello information, although grouped in a list format, to make it easier for you to access the information:
Other Blox Fruits guides: Visit the Codes, Map & Locations, Best Breathing Tier List, Controls, and the Script Pastebin Hacks, Family Buffs, Spawn Locations, Observation V2 Haki, Buddha Fruit, Superhuman, Second Sea, Saber V2, Race V4, Leveling, Bisento V2, Controls, GodHuman, Soul Guitar
Trello FAQ
What not to do in a pvp/after a pvp
If you are doing a PVP, 1v1, never do these things
Team in a 1v1, you have friends and they help you in a 1v1, DO NOT DO that since you will build up a reputation of "That guy who is a scum teamer" or "That weak person who needs help in a 1v1."
Saying ez after 1v1, This isn't arsenal stupid.
Saying Trash after 1v1, again, this isn't arsenal stupid.
Doing both of these things while teaming, remember, if you do these, you will build up a reputation of redacted and other stuff.
Or don't even listen to these thing and become selfish.
(Exceptions): If they keep doing this, play their game and call someone for reinforcements.
Devil Fruit Stocks
This game has a special feature where every 4 hours, you can buy any fruits that the Devil Fruit Salesmen has available on stock in that 4 hour rotation. Each time it restocks, new fruits will always be available! Bomb and Spike are always on stock got beginners. Here are the rarities for the fruits being on stock: