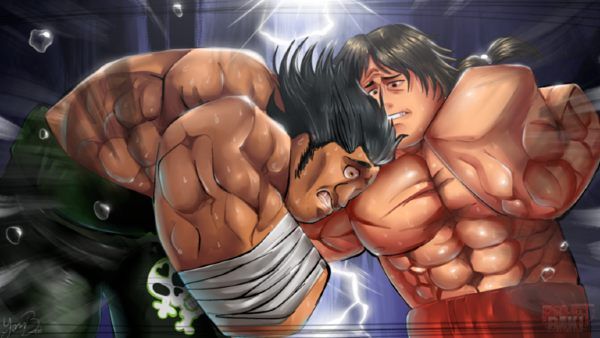 Last Updated on 18 March, 2023
Project Baki 2 Trello Link & Wiki – Official link of Trello, the most complete wiki of the Roblox Project Baki game
Project Baki 2 Trello Link & Wiki – Official Trello
Trello Link & Wiki – Project Baki 2: https://trello.com/b/itBSy7Kw/official-project-baki-ii-trello
Project Baki 2 Trello Link & Wiki – Wiki
Above we have left you the direct link to the trello, where you will find the best wiki that exists for this Roblox game. A very complete and detailed guide of everything you need to know about the game.
If you are a new player and need to understand the basics, review the first section, Basic Info. There you will see how to take your first steps, a FAQ section, controls and emotes, Gangs, Progression systems, Cases, Imagination, Implants and Shadow Implants, Relics, Gifting System, Ranked Duels, Gang Turfs and more
Although the real wiki starts from the next section, with great detail on Fighting Styles, Event Fighting Styles, Locations, Points of Interest, NPCs, Bosses, Map, Training, Jobs, Quests, Items, Relics, Implants, Titles , Gamepass and more. Within each section you will find the descriptions and how to obtain each thing
There is a lot of information, but it is very well organized. If you are looking for something in particular, it will not be difficult to find it. And if you need to do a deeper reading you will see that you have everything you need organized by sections.
The information is extensive, updated, and has the quality seal of being official information, built by collaborators, but reviewed directly by the Project Baki team.
In case it can help you, here are some guides based on Trello information, although grouped in a list format, to make it easier for you to access the information:
Other Project Baki 2 guides: Visit the Codes, Map
Trello FAQ
Gifting System
To gift you must find the gamepasses with the Gift icon beside them, representing that they are Giftable and can be given to other players.
Then, you will need to type their full username onto the grey box that has the words "Example: Telamon".
What are the types of gamepasses that can be gifted?
The types of gamepasses that are giftable are the limited gamepass styles such as Raiden or Sound Breathing.
You can also gift Color Rerolls, Stat Resets, Yen, and Yasha Ape Cooldown Reset.

Color Rerolls, and Stat Resets will be turned into Tokens when gifted, it will not immediately reset the gifted player's stats or change their aura color but they will receive it as tokens. They can be used in Settings.