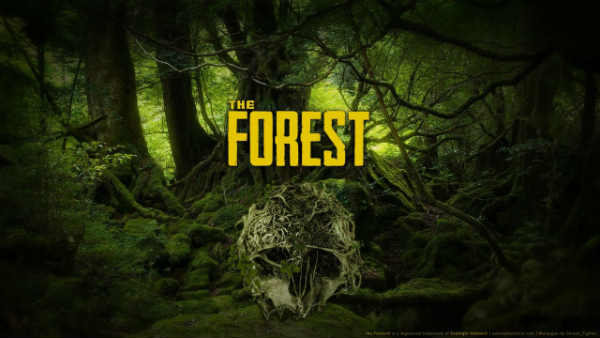 Last Updated on 5 July, 2022
Welcome to our The Forest Cheats and Console Commands, where we will provide you with all the cheats available in the game, including key locations like the Katana, the modern bow, modern axe, chainsaw, rebreather…
You can also visit > all crafting recipes and the Hidden Achievements or Trophies guides
The Forest Cheats – Pause Menu
To use these The Forest´s cheats you dont need to use the console. Just pause de game from the main menu and type these codes:
Indestructible structures: ironforest
Reset Holes: woodpaste
Bloody Forest: rawmeatmode. Permadeath mode, wich deletes your save when you die
Disable active cheats: meatmode
Enemies only at night: vegetarianmode
No cannibals: veganmode
Regrow Mode: regrowmode. 10% of the trees you have chopped down will grow back overnight
The Forest Cheats – How to enable console commands?
Type developermodeon in the main menu, then press F1 and the console will be activated. Now you can type all the console commands we are going to provide you:
The Forest Cheats – Console Commands
All the The Forest´s console commands availables:
God Mode – godmode on / off: You cant die, no damage, unlimited stamina, fullness, water and also energy
Invisible Mode – invisible on / off: You can walk or run underwater, disables swimming effects, etc.
Fast Run – speedyrun on / off
Unlimited energy and also stamina – energyhack on
No need to eat or drink – survival on
Kill all enemies – killallenemies
Kill all animals – killallenemies: They will respawn though
Auto Kill Closest Enemy – killclosestenemy
Auto Kill Closest Aminal – killclosestanimal
Knock down closes enemy – knockdownclosestenemy
Resete al enemies – reseteallenemies
Kill Local Player – killlocalplayer
Hit Local Player – hitlocalplayer
Revive Local Player – revivelocalplayer: But just in multiplayer
Set Difficulty mode – setdifficultymode X: instead of X type paceful, normal, hard or hardsurvival.
Set Game Mode – setgamemode X: instead of X type standard, creative or mod
Cut Grass – cutgrass X: Instead of X type the quantity of grass you want.
Cut down trees – cutdowntrees X: instead of X type the quantity of trees you want.
Force Rain – forcerain X: Instead of X type heavy, medium, light, cloud or sunny
Avance time faster – advanceday
Plant all gardens – plantallgardens
The Forest Cheats – Spawn items, enemies, animals…
Commands, codes or cheats to Spawn:
– Disable enemies – enemies off: to enable enemies enemies on
– Disable animals – animals off: to enable animals animals on
– Infinite items – itemhack on: Never run out of items, but you first need to have te item. To disable the cheat itemhack off
– Unlimited building resources – buildhack on: it is like creative mode, unlimited resources and also really fast. To disable the cheat buildhack off
– Spawn Animals – spawnanimal X: Instead of X type the animal´s name, you can spawn:
rabbit
lizard
deer
turtle
tortoise
raccoon
squirrel
boar
crocodile
– Spawn Enemies – spawenemy X: Instead of X type the enemie´s name, you can spawn:
fat
armsy
vags
male
female
male-skinny
female-skinny
pale
pale-skinny
baby
fireman
– Spawn Item – spawnitem X Y: X is the item id and Y the Quantity. Here you can check all the item´s id
– Add Item to Inventory – additem X Y: Again X = item id and Y = quantity
– Remove item – removeitem X Y: Again X = item id and Y = quantity
– All items added to inventory – addallitems
– Histoty items (all) added to inventory – addallstoryitems
– All building blueprints – buildallghosts
The Forest Cheats – Katana
If you still dont have the Katana, nothing better than this quick videotutorial to get it:
The Forest Cheats – Chainsaw
If you still dont have the Chainsaw, nothing better than this quick videotutorial to get it:
Modern Bow
If you still dont have the Modern Bow, nothing better than this quick videotutorial to get it:
Modern Axe
If you still dont have the Modern Axe, nothing better than this quick videotutorial to get it:
Rebreather
If you still dont have the Rebreather, nothing better than this quick videotutorial to get it:
For more Game´s cheats, you can also check: