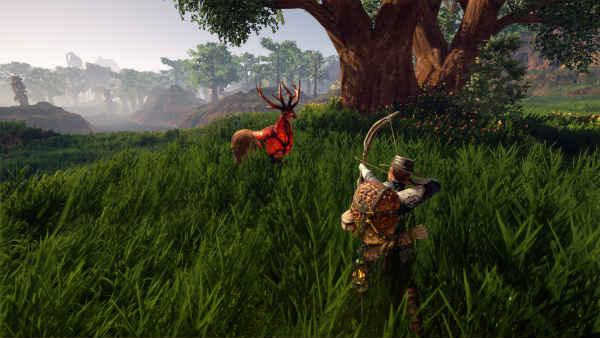 Last Updated on 14 July, 2022
Welcome to our Outward Cheats and Console Commands, where we will show you how to enable the cheats, the menus, all the hot keys and also the combinations for all the cheats in the game
Outward Cheats – Enable Console
There is a Debug Menu, but just for PC users. And of course, once you enable it you can use a lot of console commands. So first lets see how to enable the console:
Search and open the Outward_Data Folder: C:\Program Files (x86)\Steam\steamapps\common\Outward\Outward_Data for Steam users
Add a txt file named DEBUG.txt and empty
Open the game (Outward) and start playing, the cheats (or the console) are enabled.
If you want to remove the debug menu, disable the cheats or the console, just delete de DEBUG.txt file
Outward Cheats – Console Commands & Hot Keys
These are all the hot keys once you have enabled the console (DEBUG.txt):
Cheats Menus
F1 – Item Spawn Menu: where you can search items
F2 – Cheats Menu: God Mode, Fast Travel, Skip Time
F3 – Skills Menu: You can add or remove skills and you can also search them
F4 – Quests & Events Menu: You can add or remove quest flags and you can also search them
F12 – Take a Screenshot
Fast and hot keys
Numpad / – Raw Stat Numbers (for you and also your targets)
Numpad . – Inverts Camera (Up or Down)
Numpad1 – Slow Down Game
Numpad 2 – Kill Player
Numpad 6 – Testing Status Effect (indigestion debuff)
Numpad7 – To Remove Status Effect (all buffs, but doesn´t remove lifedrain)
Numpad 8 – Heal, Resurrect, reset cooldowns and also Fill Needs
Numpad 9 – Take Damage
"0", "9", and "-" keys – 3 animations
Combinations
Left Ctrl + Left Alt + S – Force Environment Save
Left Ctrl + Left Alt + L – Skip Environment Load and also Reload
LeftCtrl + Left Alt + X – Open Photon Network Room
Left Alt + Page Up – Next Graphic Settings. But you can also:
Left Alt + Page Down – Previous Graphic Settings
LeftAlt + Numpad / – Show Debug Info
Left Shift + O – Open GUI
Left Shift + U – Player Ragdoll
LeftShift + H – Hide UI
For more Outward Guides you can also check the Full List of Recipes, the Best Weapons guide, Best Mods the Rune Combos or the Trophies and Achievements Guide
For more Game´s cheats, you can also check: