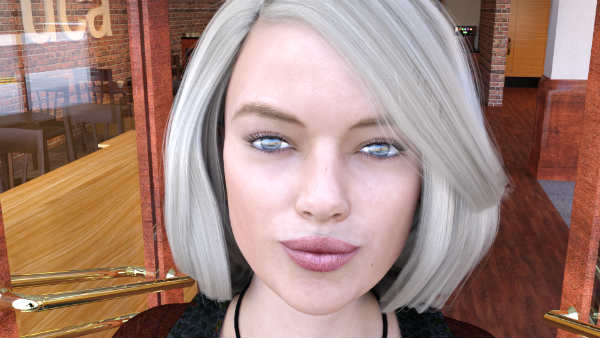 Last Updated on 3 October, 2022
Welcome to The Where The Heart Is Walkthrough & Guide, where we will provide you all the choices and secrets to reach the highest levels to unlock all the scenes in the game
Where The Heart Is Walkthrough – Episode 1 & 2
Where The Heart Is Walkthrough & Guide – Episode 1 & 2:
Hug
Hug her tight
Kiss her on cheek
Hold the kiss
Doesn't look old
Check her out again
Compliment
Compliment
No thanks
Are we talking about the same…
Of course
Get closer
Don't get any closer
Agree with Jenna
She doesn't look fat
Kiss on lips
Of course
Agree. Killer body
Did you just call me hot?
You're hot too
I can tell. It's obvious
Maybe I'll spa*nk you
No need to hug
Say she doesn't have to
(do not choose Ask to help. After she puts her bikini on, Choose walk away)
Knock
No. It was great
Of course
Too hard on …
Disagree. Be yourself
You're just as pretty
Me
Kiss on lips
Me too
Stop kiss
You. Is everything OK
I don't need protection
Maybe I'm already corrupted
Not interested in them
I prefer older…
Join us?
Grind against..
You don't really believe…
Joke
Tell her
Joke
Back of legs
Don't warm
Rub in and massage
Do you want to take it off?
Rub top of a*ss
Pull them down more
No problem
Rub lower b*utt
Rub inner thi*gh
You're wrong
Let Monica take it out
Leave it out
Take off your dress…
Sexy…
Yes
Yes
You and Monica
When I decide
Stick my…
Yes
Both
with Monica/Jenna
Check on Jenna
Stay
Stare at (all)
Be honest Jenna
Feel sexy, Act sexy
You are sexy
No. Perfect size
You have a great a*ss
Yes. Pretty good
I prefer older woman
Take hold of foot
Rub calf
Rub thi*gh
Maybe a little
Offer to fix dress
Sly feel while fixing…
Compliment
Put hand on b…
No
I like it
Nothing to apologize for
Kiss her
Continue kissing
Touch her b…
Open mouth
Yes. Of course!
Put hand on leg
Move hand up leg
Where The Heart Is Walkthrough – Episode 3
Where The Heart Is Walkthrough & Guide – Episode 3:
Just to look at your gl…
Stare at her a…
No. I like you pyjamas
You look great!
Hold just below a*ss
Catch her
Lift her down
Stare at her b…
I enjoyed it as much as you
Her bo…
Not as nice as yours
No wonder you're in good shape
Compliment
You know you can talk…
Distract her
Yes, I am going to spa*nk you
You do have a nice a…
Tell her to pull pants down
Pause to admire a…
Hard sp*ank
Sp*ank
Read your texts/emails
Knock
Yes. Coffee with you sounds nice
No. It's understandable
Take off your glasses
Look good with or without glasses
You look good
So I can see you in a bikini
Yes. And seeing you in a bikini would be a nice bonus
No problem, we just got here
Americano
She's not bad
Pale
Big b…
Curvy bu…
Tech
You
I'm happy to be here with you
You in a bikini
But not done thinking about it
No problem
Yes, I'm her boyfriend
Tell him to f…
No. You're not. What's up?
I'm going to beat the…
I'll do it
Ok
They are fuc…
Turn around
Monica's as*s is the nicest!
I don't mind
Yes
No. I want Monica..
Return kiss
Put hands on her
Open mouth slightly
Ok
Where The Heart Is Walkthrough – Episode 4
Where The Heart Is Walkthrough & Guide – Episode 4:
Not at all. I want to help
I like it too
Another…
Hands on a…
Squeeze her a…
Kiss her
Kiss her neck
One more kiss
Long…
Debbie & Lily
Both
No. It was cute
Play along with her
No. I don't mind
Pity. You're my type
Tell her to put i…
Of course…
No. Keep going if you want
Pull her towards you
Kiss her
Stop kissing
Come in and shut the…
Ok, come in and shut…
Tell her
She didn't freak out
Yes
I'm alright
Yea. You look ho…
Just talk
Help me relieve some stress?
Shut up and grab my…
No promises
Stop talking so much
Too long
Ready to c…
Mouth
C** in her mouth
Grab her head &…
You were great
I felt protective of you
I wanted him to think we were a couple!
I'd go out with someone like you
Maybe
No. Just getting started
A little mess
What's wrong with the top?
Try it. Just for me?
Look at her computer
Spy on her
Stop
I like it but you shouldn't wear it outside
Pull her closer
Push your lips hard against…
One last look at her b…
I was
Touch her b…
Yes. It was a little fun
But you are cute
Yes. You are!
Knock
Wear boxers only
You are sexy
Yeah. You look really h…
You were lying on top of me earlier
Hotter than a 21-year-old!
Do you want me to try?
Let me do it
Accidently rub p…
Rub p**** with thumb
Where The Heart Is Walkthrough – Episode 5
Where The Heart Is Walkthrough & Guide – Episode 5:
Closer look at robe
Sure!
No. I'm glad you are comfortable around me!
Yes, I like what you…
Kiss her before getting up
Get up
Get her attention
Stretch
Leave
Check on Monica
Tickle her foot
A woman looking after me
Yes, it was!
No. I like the idea of you taking charge
Your food bill next month…
Na*ked
Jesus, does she not have any heart or any…
I didn't think you'd mind!
I did enjoy it! …My breakfast
Because of your figure
Yes, I also enjoyed the view
I like you looking after…
Choosing You think I have a sexy body?…
Let her take off jeans
Now I know where Katie gets her naughty streak…
Are my underwear really that…
Yes. Take another look
You sound jealous!
I fell asleep on the couch
You think I look good?….
I think so… Funny
So short… Crude
Just like my c…
Call it a draw?
Genuinely – You look h…
What about the kiss?
Let Katie control kiss
Pull her closer (Keep)
Let Katie control kiss
Relax drama-queen (Joke)
Look
(Crude Joke about…)
Joke about looking at her a…
Cover yourself with a tiny hand…
Compliment her Dress
Strike a pose for me!
Bang on door and shout Goodbye
(Agree) I do love a nice classic
Would love to see what's under the h…
Wine or Champagne
… A long overdue reunion
Speak to Monica during the d…
Away from the noise…
Nice memories? Tell me about…
You don't seem boring…
F*uck boring! Let's have fun today!
Absolutely! Fill me up!
(Suggestive) Anything? What did you used to do…
Oh, I am…
Nothing but a thin dress?
Naughty?
(Romance) Take another five minutes…
Kiss Her
I'm not done….
Go further…
Hand on leg (and further)
Move finger to p…
Horny bored housewives!
Hold her hand
Oh yeah, No underwear!!
Sly Peek, Another Peek, One Last Look
You look great. I'd do business…
I'll slide across and you climb…
No problem. I get…
Tell her to F…
F*uck with her
Keep f…
As*hole model like you
Be mean to her
Be mean
(Intervene) Support the receptionist
No. It was great!
No. It's OK! I'm going to teach her a…
I'm impressed you didn't choke the…
…You shutting the f*uck up!
Shake her confidence more before posing
You're supposed to be the f…
I've seen better
Get her na*ked.
Get angry with her
Be assertive
End the audition
wait for Monica in the lounge
Where The Heart Is Walkthrough – Episode 6
Where The Heart Is Walkthrough & Guide – Episode 6:
Yes. She was very nice to me
No, but I pissed her off a bit more
Yes. I did actually!
Gave her a fake audition
Yes. I'd like that
We exchanged numbers
Maybe
Describe Monica
Killer body, very flirty!
Yeah, yeah, I know who you were…
Kiss on the lips
Yes. The creepy guy…
No. Just protective
An excuse to chat to a cute…
No. But you just need to…
You could get any man you…
Jenna, not Jenny
OK then, I will
Str*ip to under…
No. Not weird at all…
How the fu*ck this happen?
You're fuck*ing awesome!
We could f…
I'm interested in more
How about I f…
You deserve a little attention
Yes
Li*ck from f*** to p…
Grab her legs and pull her closer
You are a di*rty, sexy…
Kiss her mouth
Lick her A…
Try A…
C*m inside her a…
I'm claiming your a…
I really like you!
Yes. She really looked after me!
Say hi
Can I get a hello kiss, now?
That's why I liked it!
Boring and reeked of c…
Of course he likes you. Look at…
No. I like this view!
Ask nicely
No problem
Nice Compliment
No. Not close enough
Yes. Really nice!
OK, but ask me nicely
I'll DO any part you want!
I'm just admiring the view
A bit of danger can b…
Ask to remove biki…
Don't intervene.
There's more to Jenna than you think
You look like a tanned lizard!
I like that we have this secret to ourselves
No. But I'd prefer to see you at…
Whatever makes you c
A kiss?
Just a peck?
Pull her close and kiss
Put hand on a…
Yes. It was great!
Look at her password
This is so fucking cool!
Yes!
No. I'm e…
You're taking off your p…
Open eyes
You are really s…
What's the rush?
Show me more about Remotex
Look at her Password
Check out her a…
How could I be bored with…
Look at her b…
I'd love to see whatever you have to show…
I can't wait to see it!
No. Allow me. I'll check
Try to reason with him
You look fantastic!
Compliment her body
Bottle of Champagne!
Definitely Date Material
Come on, finish your…
Order for Monica
Seafood & Pasta
Flirty
Suggestive joke
No way!
Kiss her again
It makes me so f…
I'm imagining you and me…
Put hands on a…
No. I'm happy you're here!
I liked calling you Mom
Why don't you rub your hands lower
No. Stay here
Where The Heart Is Walkthrough – Episode 7
Where The Heart Is Walkthrough & Guide – Episode 7:
Pretend to be asleep
Be nice
Another
But I'm looking in the right place
Yes, couldn't resist
Look all you want
I Know you like me
Leave her on top
Mild insult/joke
Compliment
Joke
Get hard
Don't stop
Just wanted breakfast with you
Yes, Katie is great
Play dumb
Enjoyed it
Ask her on another date
Kiss her
—
Thanks, I'll take it from here
You seem so different
Prefer well-dresses…
Thanks
It's OK
You think so?
Both pretty, but Katie is h…
Compliment OR joke/insul
(Pretended to sleep) You weren't complaining
Compliment outfit
Want to marry that a…
Bend over?
I'd show you
Drop towe
You can touch it if…
Ask about photos
Send one anyway
I want to see more!
Save photos
Happy to put myself in your…
Flirty
Distracted by what's inside
I'm calling them dates
Look at her cl…
Kiss her
Sexy!
Fix her b…
Rub n…
Why not?
Stick up for Lily
It wasn't too bad
Compliment Debbie
Put a hand on her leg
She's a b***, but also…
Slide a hand up her leg
Finger her p…
Continue fing…
Kiss her again
Go with Lil
I'll try to come up with…
I'm not complaining
Bikini gets my…
So is yours
You're into Lily
Sure!
Some chemistry
Staying
Where The Heart Is Walkthrough – Episode 8
Where The Heart Is Walkthrough & Guide – Episode 8:
I hope there will be a next…
You look fantastic!
Without under…
Stay
I love what I see
We should skip the party and stay
I prefer you n…
You look so s…
You could do so much better than…
Supportive response
Insult Natasha
I find her irresistible every…
Say hello
Offer to go with her
Friendly
Sympathetic
Tell him about the plan
Stick around
Ok, thanks for the offer
Warn him
Tell him to apologize to Sammy
It's cool, Sammy
Yeah, maybe
You look cute…
Flirt with her – raunchy
Flirt
She doesn't have to
Kiss her
Kiss her again
Stop
Other people like you?
But you're very…
Check Lily out
Compliment Lily
I love you too Katie (joke)
Defend Natasha
Don't laugh
Flirty
I'd like that
No, it's ok
No, we can stay
I don't have a girlfriend
Ye
Serious/compliment
Sounds like Debbie -> thing? (joke)
Of course
Your body!
What about that sneak…
We don't need to, but I'd like…
Be understanding
Put your hand on her a…
Sure, go check
Your a** looks great
Flirt
Sounds like fun
3 out of 10
Natasha!
Ask for a private tour
Flirty
Kiss her
Not if she leaves me with you
Flirty
Se*** response
Show me your p…
Sticking my c…
Yes, I'll stay with you
Of course I'm staying!
Maybe more than a kiss?
I wanna play, but not just pool
Just move your sweet a…
Sammy's plan
Go ahead Roger, tell us!
intervene
Go in (interested in Katie)
I could get used to being called…
Yes
I like f…
Not as sexy as you
Hand on b…
Obedient
C**
I'm not agreeing to…
Where The Heart Is Walkthrough – Episode 9
Where The Heart Is Walkthrough & Guide – Episode 9:
Get n*ked and invite in!
No, I said DON'T…
You look amazing!
Encourage
Wait (Ask her to stay)
Flirt
See more of tan
Three or four! or as many as you…
Yes, I was
All the time!
Flirty
Ask to see a bit more skin
I like the tan!
Extremely attractive
Already sent me top…
Flirt/joke
Visit Monica in your box…
Just stare/admire…
Compliment her!
She's just a kid!
I prefer women closer to your age!
I'll take a hug..
Kiss her
Kissher th..
Kiss her upp…
Kiss panties
Disagree/kiss her again
Lower her down onto the bed
Put your mouth on her n…
I'm just happy to spend time…
Tell her a very mild version…
No problem!
Flirty
Worried about me…
Disagree – You do…
You look fantastic!
Encourage/flirt
Introduce Jenna
Jenna is my girlfriend
You are a genius!
I like you!
Hug
Apologize about Katie
Yes, definitely!
In a very good way!
No. I find it hot too!
Kiss Her
Get Hard
Kiss her
No. Let's see what she wants!
It's OK. I'll go!
Go in
Yes, I did
How did you know?
Yes
Yes
YesYou are very s…
Yes! (Interested in Bella)
Yes!
No. Just friends!
I'd like that!
It was very e…
Dinosaurs? Sounds cool!
I'd never be bored with you
You're not alone
No, I want to see the T-Rex!
Hold her hand!
Joke about her looking cute
More than cute!
Go upstairs anyway
Get your cute b…
Flirty Joke/insult
You're always welcome!
Romantic
No, of course not. Stay!
Katie knows I missed her!
Play along/make Katie jealous
Yes
Yes, Goddess!
Where The Heart Is Walkthrough – Episode 10
Where The Heart Is Walkthrough & Guide – Episode 10:
Of course I Trust…
Joke/flirt
Me too
It was a real date!
How about we kiss?
Not yet!
Because I'm in awe!
Challenge accepted!
Student/professor talk is h…
I'll stare a bit longer
No! (I trust you!)
Leave it on!
Me too
You have a great b…
Put hand on her h…
Move closer
Kiss her
Sneak up and scare her!
Grab her w…
Hug & kiss
Compliment her
Compliment her smile and body
Ask about her business
Offer to help
Ok, I'll go with you!
Kiss her again
Leave bathroom door open
Pretend you cannot hear her…
Tell her to come in/cannot hear her!
Wash your d…
Flirt with Monica
Flirty
Tell her the truth!
I Like it!
Play along!
Non-aggressive
Compliment
You could definitely be a model
Comfort/embrace
Lighten the mood
Yes (Interested in Angel!)
Pull her closer
Kiss her
Have fun/go further
Let's get these pant…
Stop/pull up her p…
I'm confused! What's going
Not annoyed – flirty
Flirt with Jolina
It's not your fault!
Joke/light hearted response (JolR+2)
Apology accepted
Joke
Flirty response
Flirt
Yes!
Tell the truth!
I'm glad too!
Yes (Flirt!)
Goodbye kiss
Love? Maybe! (light-hearted…
Are you admitting you Like…
I fu**ing like you…
I'd love to!
Kiss he
A girl I met for coffee!
Not as cute as…
Compliment Jenna
She's h…
Jolina who?
I like it!
Offer to cancel the date
I won't. I'm already falling for…
Come in for a coffee?
Of course I am!
Compliment her!
Invite her in (Interested in Lily!…
Yes. Getting to know you!
College?
Help her
I'll help de-dumb you! (LR+1)
There's nothing average about…
Joke/flirty
Yes, but it's not your only asset!
You are h*t and fun!
Feel her ass (LR+1)…
Flirty
Continue the kiss
Whatever you want…
Only if you want to!
Respect her/don't f…
Flirty
Ok – Flirty response
Look at her body…
Compliment – flirt
I've been thinking about it a…
You are beautiful!
Ask about her worries
The photo-shoot?
Tell her
Ask her to stay
More than just l…
Because I'm crazy about you
Where The Heart Is Walkthrough – Episode 11
Where The Heart Is Walkthrough & Guide – Episode 11:
We are a LOT more than friends
Rude Joke/flirt (KR+1)
You're worth the wait!
Katie and Jenna!
Katie – Romantic
Like a Goddess?
Agree with her
Goodbye, Goddess
I'm falling in… crazy too
Of course I missed you!
Shopping?
I'm spying on you! (Joke)
Something sexy?
Send me a photo?
I meant a photo of
Tell her she's sexy!
Tell truth (photos)
I'd rather do something n..
Agree to come o…
Flirty
Your hair
It makes you look even s…
Flirt
Defend her
Of course, I'll help
You're s*xy enough for…
Whatever makes you feel good
You still can. Pose for me.
Take out your c…
Go into her bedroom
Compliment – se…
Ask her to Pose
Say you want her
Meet her after work
Wanted to see Angel
Come closer and take her hand
Flirt
Joke/flirt
I thought you're already my girlfriend! (Joke)
Joke/flirt
If you're lucky (Flirt/joke)
She has to be smart, se*y and fun
I think you missed a bit of the…
I am definitely giving it my..
Your pantie
I can offer you a b…
Be my guest
You'll get used to it
Understanding – speak about the business
You're not alone! (I'm here for you)
She was just worried about…
I'll do it!
I'd do anything for…
Wanda?
Understand – Offer massag
You look grea
It's very s…
Maybe I'll buy some for…
Tell me to do something you'd like!
Encourage
Do whatever you want! No pressure
If that's what you want!
Yes, it can get bigger
I'd like that!
No. I'm not disappointed!
Put hand on her leg
There is no competition (Choose Jenna)
I promise
Check on Monica
Compliment her (s**)
Romantic – Feel the same
I'm crazy about…
Touch her b…
S***al comment about a…
I'm a Monica man!
Rub her p…
Take off her p…
That was enjoyable
Flirt/joke
Things are really good between us
I like the fact that you're jealou
No, I wanted to check out your a…
Bella?
Joke/flirt
No more second…
Definitely!
Seeya Juliet
Where The Heart Is Walkthrough – Episode 12
Where The Heart Is Walkthrough & Guide – Episode 12:
No need to worry (Calm)
No, I don't (Understanding)
Accept hug
Understanding / Comforting
What mess? This place is sp
Compliment her
Compliment her appearance
Stop being so hard on yourself
Because you never liked me
Don't move leg
Check her
Let Elaine tell her side, first
I believe you
Hug / Comfort
We're getting there
Me too
I'm starting to see
You don't have to go immediately
Good call
Especially time with Bella
I can see that
The start of something good
Of course
After if dating
I need you
I haven't stopped thinking of
Let's have some fun
Compliment her a..
Joke / Flirt
Don't give up so
Push her head further onto
It's cool. Don't worry about
I'm sorry
Stall for time to think
Uploading photos of Dad
Because I want you to be happy
You're beautiful
Look at her b…
Compliment her / S
Check on Bella
Wake her with a kiss
F**k her again
Never say never
Sure, I'll stay
Joke / Compliment / and
Re-assure / Hug her
Yes, I'd like that
Check Jolina's webcam
Come in
I like what I can see
Who are you going with?
Maybe
I don't like that guy
Just be careful
Us?
I love everything about
Because he better look after my
Joke / Flirt
Joke
Flirt
Compliment her / Flirt
Slightly rude joke
Ask is she OK?
Look down her shirt
Joke / Flirt
Look at her a…
I really like you. A lot
Comfort and offer to help
Joke / Flirt
Joke / Flirt
Flirt
Accept
I'm Jenna's boyfriend
You're my girl
You are much se…
C**
To tell me you love me?
Joke about spa…
Admire Debbie and Lily first
Joke / Tease
Flirt with all
Watch Lily pick up the ball
Pick Debbie
How about kissing?
It isn't that public…
Get hard
Keep kissing
Let her r…
Keep kissing
You're a damn fine woman!
Slap her a…
Keep kissing
Joke
Joke / Massage
Bu**
Just do it
Massage
Wait for a distraction / Debbie's help
Her bu…
Massage
Rub her cr…
I'd love that
My gl**tes are sore though
Defend Lily
Get hard
Truth
have a 3
Open mouth
Yes
Yes!
Please!
I love being teased by you
How could I not?
Beg
Don't wait
Turn her over
inside or as..
Yes, it is…
Be nice
Joke
C**
Where The Heart Is Walkthrough – Episode 13
Where The Heart Is Walkthrough & Guide – Episode 13:
Admit you liked the girlongirl
Kiss her
Grab her a…
Don't push it
Admire the view
Both are amazing
Look at cleavage
Of course I don't mind
Watch
Tou*ch her
Don't risk it
I tried not to look but.
Don't close eyes
Much better!
Encourage Katie to tease
Feel her a…
Kiss Katie
Passionate kiss
Grab her a…
Grab her b…
Hang out with Lily
Flirt
I'd love to take a shower with you
Cool
Offer to help
Stand behind her / arms around her
Flirt with Lily
Romantic
My girlfriend
I really like you
C** on her a…
Warn her
C**
We could include them
Nice response
Re-assure her
Just a bit – Don't change to much
Encourage
I hung out with Lily for a while
Katie is your number one
ALL 3 girls would be fantasy
Yes, it's what I want
I like your crazy s…
Elaine
Make her jealous
Flirty
Sexie…
Very interested in what she has to say
Hug her
Hold…
Kiss her cheek
Move kiss to corner…
Hold kiss a little…
I won't squi*rm away now
It's not too late
Hope we can become close
You look great
Look at her body / flirt
Sure
Follow her to fridge
Grape-juice
Strong flirt / mild
No thanks
Ask about Monica
Believe her
Where's Bella?
Of course not
Small-talk / have fun
Flirt
Her grief/coping without father
Her will conditions
No more talk – get the car keys
Wicked
Thank her first
Hug her
Kiss on mouth
Admire her body
Rau*nchy / se…
Grab her a…
Flirt
Pull her closer
Kiss her!
Look at her body
Agree to go
Hug her
Kiss her
Se***l comment
Flirt / se***l comment
At Elaine's house
Ask about Monica and your Dad
Of course
Compliment Elaine
Change subject
Romantic comment
Yes
Se***al comment
Romantic
Follow her
Don't let her
Keep pushing
Li*ck her p…
Eat her p…
Eat her a…
Compliment / flirt
Hug / Kiss her
Joke
Compliment all of their bodies
Beauty?
Diversion
C**
Flirt
Compliment
Reassure her
Compliment her
Flirt
Drop ex
Flirt / joke)
You have a great body!
Kiss her
Open mouth
Use tong…
You look stunning!
I want to exp…
Compliment / Se**al
They're perfect!
G*rab them
Way better¡
Good enough to eat¡
Change position
Tell her¡
Pull out
C** inside her gives both
Joke / Compliment
Stare
Where The Heart Is Walkthrough – Episode 14
Where The Heart Is Walkthrough & Guide – Episode 14:
Romantic
Not cute, She's gorgeous
Hug and kiss
Hold the kiss
No. Of course I don't mind
So how skimpy is it?
Cover story / Lie
Say nothing
Compliment her
Naughty joke
Ask her to spin around
Pull her over to your lounger
Encourage her to talk
You're right. We should stop
Ask Monica for a photo
Joke/insult, I don't like
You look incredible
Ask her to turn around
Stare at her b…
I'll do it
Rub her ch…
I'm enjoying it
Touch Monica's a,..,
Touch her an…
Of course. You look grea
Don't ask her
I love that stuff too
You are my number one priority
Of course (Romance)
Rub her p…
Start off slow /tease
Keep teasing
No. Keep suc…)
Tell her
Ready to c**
Check out her computer
Flirty
Elaine's house first
Wanted to see Bella
Absolutely
Stay/try to get to Elaine's PC
Flirt
Tell the truth
Yes
Romantic
Thanks / Hug her
Flirty
Over exuberant?
Kiss her
Look at her b…
Flirt
Blame it all on your Dad
Don't for*ce her
Of course
Compliment her
Joke around /flirt
Ask her to walk on beach
Joke / flirt
Flirt / Joke
Get changed in front of her
Turn around nak…
Se***ly suggestive
Finish getting changed
Joke / Put on speedos
Compliment
Hold her hand
Romantic
Put hand on her b…
Slip her b…
Keep going
I was worried about you
Kiss her
Of course I understand
Risk it
Compliment
Joke
Compliment / flirt
Casual
Rude joke
Joke
Agree to pay
Comforting comment
Help her
Show her a photo
Showher a photo of Monica
Show her a picture of Elaine
Text her
Don't show her
Check out her a…
Compliment
It's OK
I'm happy to be here
Throw away
You're sexy AND interesting
Go for it
C**
We'll see
Kept going
Of course I want to
Jenna, what's wrong?
Tell her to come in
I want you to sleep here
You can say the words
Yes. Of course
You're my girl. (Couple)
You love her
Kiss her b…
Kiss her body
Eat her p…
Maybe a little
Continue
Pull her ass up more
Change view
Almost ready to c…
C** in a…
This will help
C**
Where The Heart Is Walkthrough – Episode 15
Where The Heart Is Walkthrough & Guide – Episode 15:
Romantic
My beautiful girlfriend
I love you too
Flirty/Sexy
Touch/Kiss her body
Be understanding
Come live with me in beach house
Flirt/Se**al joke
Agree to Jolina
Suggest Katie
Tease her
Katie
Just talking
Flirt with both of them
Admire Jenna's a…
Compliment her a…
Admire Katie's a…
Compliment
Romantic
Tomorrow night?
Crude Joke
Check out her a…
crude comment
How do you know?
Flirty
Agree
Have fun
OK. (Take off top)
Take out your c…
Ask her to join in
So we went with Just watch, Be assertive and Leave.
Give her an explanation
Romantic compliment
Joke/Flirt
You are so much h**ter than her
Insult Wanda
Joke
Defend Angel/Insult Wanda
Of course she is the other…
Can you do it now?
Compliment – Lay it on th…
Tell Wanda to stay and watch
Why not?
Look over at her/smile
C*m
Compliment her
Be assertive
Compliment
Refuse
Ignore her
Romantic
She took my breath away
Definitely a lot more
Se***al Joke (Play it cool)
Laugh it off
Compliment Angel
Tell Wanda she deserves it
Say Goodbye to Angel
Of course she
Get on your kn*es, Monica
Stare at her bre*sts
Compliment her
Are you embarrassed about us?
Did you know my Mom?
More than se…
Se**al comment
Why not tonight?
Look Down
Kiss her
Move hands towards p…
Se**al joke
Se**al flirtation
Feels like home
Monica likes to tease
Yes
Faster
In the ass
I'm never giving up on you
Who cares?
Skip
I understand
Be polite
Compliment her
Smile at the blonde
Pull out Katie's chair
Drop your fork
Tell her
Compliment her
Don't insult Zarah.
Sex*y like your sister
Keep looking
Act civil.
Re-assure her
Crude banter
Maybe I am
I wouldn't change a thing
Interrupt the girls' conversation
Sorry, no
Crude joke
I'd try anything
You are all I need
I'd be OK with that
Make love to a goddess?
Romantic
Tell her you love her
I feel it too.
Eat he*r pussy…
Stand up
C**
Episode 16
Where The Heart Is Walkthrough & Guide – Episode 16:
I think you are both perfect
Not scary at all
Romantic
Joke about s*x with Jenna)
Joke
Compliment
Flirt
Romantic
Flirt
Deliveries in back?
Enjoy the moment
It was Jolina
Joke/Make Katie jealous
OK if Monica finds out
Agree
Compliment Debbie
Compliment her
Kiss her
Sure. Ask away
Yes
You're more than that
With me? OR Yes. With Lily
Flirt
I'm crazy about her!
Only if I can join in
She can join in
Check out her cleava*ge
No, I don't
Kiss her
Yes
Hug
Flirt
Flirt
Stay
Don't mind at all
Best outfit ever
Yes
I want it
Bl**job scene also gives
Ready to c**
You're worth the risk
Bad girl
Ready to c**
I love you too
Encourage dirty talk
Comfort her
Tell her about the will conditions
No
Continue romance
Kiss her
Sympathize
Move hand further up
Move hand further up
Don't push it
Flirt / mildly se**al joke
Kiss her first
Flirt
Stay with Monica
Consider it
Confident / flirt
Compliment / flirt
Joke / Touch b…
Kiss her
Wait
You look incredible
It's making me feel better
Compliment her
Flirt/Joke
Keep looking
Ask her to turn around
No. (Longer look)
Don't push it
I like it on you
Flirt
Wanted to see you
Flirt
Raunchy
Look closer
Everything (Flirt)
I don't trust Elaine
No (Stop)
Side with Elaine
I could get used to this
Flirt
Kiss – Romance
Fool around
Go for it
Just accept it
Check her out
Wolf-whistle / Joke
Joke / Flirt
We'll see
Kiss her
Compliment Her
Joke / Flirt
Joke / Flirt
Check out Jo's a…
Compliment / Flirt
(Joke) Are YOU into…?
Maybe
Joke / Look at her clea…
Reassure her – you'll protect
Another character enters the fight!
Quote the bible
Keep it respectful
Check her out
Checking you
Look
Temptation?
Sure
Don't look
Compliment
Compliment her dedication
She was my world
Defend Jenna
I am a s**ker for a pretty face
Try to reason with her
Humor her
Compliment her looks
Sometimes
Agree / Look up her sk
A woman like you?
Mild flirt
A firm hand
Play along
Kiss her
Flirt / Compliment
I want to listen
Flirt
In my lap?
The kind I want to be with
Save Point!!!
Offer both
Compliment
Agree it's crazy
Flirt
Go upstairs
Ea*t her p…
No
Look
Episode 17
Where The Heart Is Walkthrough & Guide – Episode 17:
Try to be honest
Yes. (Lie)
Absolutely! (Lighten the mood)
Get closer and comfort her
I care about you
We looked fabulous
Sounds interesting
Like her a lot – serious
Be sincere/Romantic
Make her jealous
Call her back
Romantic
Agree to meet
Compliment her
Romantic
Joke about her distracting you
Whatever you need
Yes. (Interested)
Compliment her
Yes. (Truth)
Beach house suggestion…
Go over
Flirt
You're perfect
Playful
Yes, but…
Joke about group…
Joke about sharing
Intervene
Insult her
Flirt
Flirt
Try not to think about the librarian
Se**al comment
Dirty Talk
Check on her
Suck her t
Play along
Your Choices
Continue
Continue
inside
Definitely
Not annoyed
I love you too Jenna
Compliment Jenna
Look at her t
Just been acting
Very hot
Flirt
Yes
Se**al talk
Se**al compliment
Anywhere!
I would love to escort you
Peek
I love it
Romantic
Flirt
Knock.
Play along
Joke – Like all b
Distraction
Don't check her out.
I could make you feel better
Compliment
Don't take the bait.
Stay
Nice comment
Close eyes.
Quick peek.
I could do you both
Don't touch her
Sure
Don't Flirt
Rub Jenna's p
You look great
(Somewhat agree) I love confident women
Yeah, I know
Don't say anything
Admit you have
I don't mind
What do you want me to do?
I'm not shy (Show your c
No leave
Follow her out.
Of course not
Tell her you love her back
Light it up!
It's yours
Put it in your m
I own it
Push her head onto
Push her head more
Your Choices)
Elaine invited me
Want to see Bella
Would prefer if you were…
Agree
His money
Slap her a
Flirt
I'd like that
I know your not
Still working on it
Try to get more info
I promise
Tease
Of course
That would be cool
Serious (Girlfriend)
Arrange it
Flirt
Check out her legs
I like it!
Joke
Joke/Insult
You don't need to ask
Don't worry about it
Compliment her clothing
Check her out.
Don't mention it.
Ask about her errand
Let her continue
Thanks
Take your time
Wait for Elaine
Girls
Katie (Your Choice, but that's mine!)
Lily (Your Choice)
Don't ask her.
Let it go.
Agree/Interested
Suggestive Joke
Compliment
Sexual comment
Granny panties are hot!
Romantic
Check on Monica
Coming to say goodnight to you.
Don't break up.
Feel at home with Monica
Romantic comment
Se**l joke
Flirt/S**al comment
Keep up the dirty talk
Move hand to leg
She should surrender
Be understanding
Romantic
Tell her about the will conditions
No! (Romantic)
Compliment
S**al joke
Joke about her age
Sincere
Lick her p
Yes
Foot…
Roll over.
Ready to
Joke
Kiss her
Compliment her
Just accept it…
S***l comment.
I think it's pretty damn cute
It's a classic
Take turns?
Crude joke
Face (your choice
Episode 18
Where The Heart Is Walkthrough & Guide – Episode 18:
I like this side of you
Me too
Take her hand
Hello Sexy!
(Romantic)
(Flirt)
It looks great!
(Romantic)
Mabel or Monica: If interested in Mabel choose the opposite
(Friendly)
Focus on Monica's boobs
(Compliment Monica)
(Flirt)
(Sly Smile)
(Flirt with her)
(Offer to pay)
(Speak to Monica)
I remember you
(Distraction)
(Compliment Monica)
(Pinch her b…)
(Feel her b…)
(S**ual comment)
(Monica)
(Absolutely)
(Ignore)
(Just shoot!)
(Flirt)
Mabel Path
(Agree)
(Let's go)
(Dirty Talk)
I'm your huckleberry!
(Compliment/Kiss)
Yes
(Shut her up with your c…)
Your choices.
(Anal next time)
We'll see. (Your Choice)
(Got sick)
Monic Path
Defend Monica.
That was hot!
Monic
(Gamble a Token)
Your P…
(Fortune teller)
(Romantic)
(Love her)
(Touch them)
(Continue)
(Threes…) > Zarah
Ana… > (Encourage)
Say nothing.
(Reading.)
(Go along.)
(Impressed)
(Listen)
(Thank her)
(Ask about you and Monica)
(Play with her)
(Joke)
All the right answers: Love, The wind. Darkness, A Man, The European, A River, A School, A Shadow, Leaves, A gold-digger, Reflection, (Look at Monica), Eight, A Minister, A lesson.
(Understanding)
Bye MY love
Mabel
Monica
Your Choices but don't do rough stuff,
(Romantic)
Admit you have.
Zarah
(Agree Se***lly)
I like it
(She did!)
(Encourage) It's hard to be faithful
I'd like that
(Tell her she's sexy)
(Touch her b…)
(Nice comment
(Willing to listen)
What was his name?
Kiss her
Ana….> Your Choices
Trust Zarah.
You wouldn't mind
Katie
I love you too!
Share her friends.
(Joke/Flirt)
(Tease / Make jealous)
Debbie
Lily
Katie
(Joke)
(Sure)
(Compliment)
(Jenna too?)
(Nice response)
(Is this about the will?)
(Reassure her it won't happen.)
What if? (Org…)
Debbie Path
Tell her how you feel
Look down
Truth
Lily Path
Grab her a…
Be open minded
Theresa
(Here for the good word)
(Hoping she's be alone)
(Agree)
(Admit Theresa specifically)
(What you've always known)
(Be sympathetic)
Yes
(Apologize)
(Quote a verse)
(Take control of the situation)
They are quite nice
Persuade her]
Sure
Really bad
Finish
This could work. (Foot
No. Hold out
Try for more.
Don't warn her
Rub…
Be earnest
Agree
Episode 19
Where The Heart Is Walkthrough & Guide – Episode 19: (Thanks awnsheglien!)
Invite her over +2 Katie
I have to go back +2 Jenna
Love you too +2 Jenna
Invite her over +2 Jenna
Complimentary +2 Jenna
Sure +2 Bella
Stare at Katie +2 Katie
Compliment +2 Lily
Change the subject +2 Debbie
Joke/Flirt +1D, +2K, +1L
I could handle it +1D +1K +1L
Joke about group fun +1D
Hint at group +1D, +1K
Only if you want to +2K
Be polite +2Bella
Compliment +2 Bella
Make an excuse (your choice)
Ehh… sure?
Peek
Sneak back
Yes but +2 Bella
Lie +2 Bella
Flirt +2 Bella
She hasn't changed (your choice)
You look great +2 Bella
Tell it! +2 Bella
Stay at the beach house +15 Bella
We are family +2 Bella
Incredible +5 Bella
Open up a bit +3 Bella
Sure… +2 Bella
Make a move +5 Bella
Romantic (your choice)
I'd like that +1 Bella
Take the blame
Reassure Bella +4 Bella
Compliment +3 Elaine
Offer to help +5 Elaine
Push things further +2 Elaine
Push things +10 Elaine
Compliment Elaine +3 Elaine
Put Elaine's hand … +4 Elaine
Defend Bella +2 Bella, +2 Elaine
Compliment Elaine +1 Elaine
Elaine: 256
Say hi
I had an idea +1 Katie
Compliment +2 Katie
Don't worry about it +1D, +1K, +2L
Agree / Compliment all +1D, +1K, +1L
Play along (your choice)
Don't check them out
I think it is brave +2 Lily
Ask her to sit beside you +5 Lily
Flirt +3 Lily
Girlfriend is hot +5 Lily
You look hot +1D, +2K
Me too! +1K
Save here
Speak to Katie -5D, +5K
I will always pick you +2K
You are all I am interested in +2K
You look gorgeous +2 Lily
Joke/distract
Let Debbie tell her
Enjoyed it
Enjoy watersports
Wait and see
Encourage some fun
Its hot
No way enjoying
Get undressed +3 Katie
Sure +2D, +1K
I don't mind +6 Lily
Yes +6 Debbie
Get H +2 Debbie
Grab her T +2 Debbie
Let it pop out +2 Debbie
Let Katie dance +10 Katie
Attempt 4 +10 D, +7K, +12 L
Kiss Debbie +2 Debbie
Kiss Lily +2 Lily
Invite Katie
Lily -1 Debbie, -1 Katie, +6 Lily
Katie and Debbie
Inside
Debbie and Lily
Finish
Hell no +1D, +1K, +1L
Love you too +2 Katie
Answer +5 Wanda
Meet Wanda +5 Wanda
Its her fault +3 Wanda
Kiss her +2 Wanda
Ask about her dancing +3 Wanda
I could make you +2 Wanda
Congratulations +2 Wanda
Offer help +3 Wanda
Make her thank you +1 Wanda
Make her beg +2 Wanda
Insult +2 Wanda
Insult +1 Wanda
I am sorry +4 Wanda
With me?
Make a move +2 Wanda
Yes (Lie)
Choose any of the options in sequence
Finish
Thank him
Episode 20
Where The Heart Is Walkthrough & Guide – Episode 20: (Thanks awnsheglien!)
Maybe we are both +1 Jolina
Thank her
Flirt +2 Jolina
Agree
Listen in
Yes +3 Debbie
Refuse the money +2D, +2K, +2L
Take the call here +3 Katie, +2 Jenna
Compliment +1 Jenna
Peach +3 Jenna
Yea it was cramped
Compliment +2 Jenna
Let me see? +5 Jenna
Compliment +2 Jenna
Its damn sexy +2 Jenna
Yes +1 Jenna
Take it out +2 Jenna
J it +3 Jenna
Jenna: 482
Relationship with Katie +4 Katie
I love you +4 Katie
Compliment +3 Debbie
Anytime +2 Debbie
Interested in Debbie +5 Debbie
Ask her to turn around +3 Debbie
Compliment Debbie +2 Debbie
Joke +1 Katie
Joke about Bella +2 Katie
Sounds good +1 Katie
Definitely +2 Katie
Agree
I am into you too +3 Lily
Join in +3 Katie
Right (re-assure her) +15 Katie
Go down on her +5 Katie
I wanted to see you +2 Jolina
Flirt +3 Jolina
Compliment her outfit +2 Jolina
Check her out +1 Jolina
Apologise +1 Jolina
Me too! +2 Jolina
Look at her panties +1 Jolina
Maintain eye contact
Kiss her +4 Jolina
Touch her B +1 Jolina
Outfit was for me +2 Jolina
Compliment +1 Jolina
You are too good for that place +2 Jolina
Comfort her +3 Jolina
Let her stay in beach house +30 Jolina
Kiss her back +8 Jolina
Serious +10 Jolina
Compliment +2 Jenna
Help her out +2 Jenna
Don't intervene
Comfort her +3 Jolina
Support Jolina +2 Jolina
Play along
Flirt compliment Jo +5 Jolina
Compliment her/joke +3 Jenna
Joke / compliment +1 Jolina
Get into it +2 Jolina
Fell her T +2 Jolina -1Jenna
Joke +1J, +1J
Compliment +1J, +2J
Continue to punish Jenna +10 Jenna, +14 Jolina
Tell Jenna she is sexy +3 Jenna
Check out her A +1 Jenna
Compliment Jenna +3 Jenna, +2 Jolina
Let her J it +2 Jolina
Let her have a turn +8 Jenna, +2 Jolina
Look at Jolina +2 Jolina
Let Jolina teach her +2 Jolina
Don't let Jolina +15 Jenna, -2 Jolina
F Jolina +20 Jolina
F Jenna +20 Jenna
Encourage L +5 Jolina
Any choices are fine
I can't (need to drive Jenna) +1 Jolina, +1 Jenna
Kiss her (friendly) +1 Jolina
I love you too +2 Jenna
What do you want?
Did your mom send you?
In his face
Be nice +1 Natasha
Look
Katie who? +2 Natasha
Apologise +2 Natasha
Sure +1 Natasha
Genuine concern +2 Natasha
Insult Roger +2 Natasha
Let it go
No enjoyed it +2 Natasha
Yes +2 Natasha
What do you want? +5 Natasha
Why not? +4 Natasha
Sure +2 Natasha
Let it slide
Play it cool +2 Natasha
Stick with the plan
Try all options
Coffee creamer +2 Natasha
Roger (your choice)
Compliment +2 Elaine
Flirt +2 Elaine
Be enthusiastic +2 Elaine
Wine +2 Elaine
Compliment +2 Elaine
Catch her +2 Elaine
Kiss her
It's intoxicating +4 Elaine
Joke +1 Elaine
Cheer her up +6 Elaine
That sounds grand! +2 Elaine
Compliment +1 Elaine
Encourage her +2 Elaine
Sympathize +2 Elaine
You look beautiful +2 Elaine
Ask her to bend more +1 Elaine
Pull out her chair +1 Elaine
La Famille DAbord +2 Elaine
Check her out
Chopstick tickle +2 Elaine
Be supportive +2 Elaine
Can't put a price n that +2 Elaine
Promise Elaine the hourse +10 Elaine
Joke +2 Elaine
Stay
Convince her +2 Elaine
She reminded me of you +2 Elaine
Embarrassing +1 Elaine
Go
Be gentle
Pull her hair
I love you too Elaine +20 Elaine
Episode 21
Where The Heart Is Walkthrough & Guide – Episode 21:
Wanted to see Bella
Romantic
Compliment Flirt
Compliment her
Tell her CCTV
Your choice
Nice A
Se* > Eat > Let > Self > Your choices
Check out Monica
Your choice > Your choice
Different choices depending on your previous choice until > Compliment her (Monica)
Your choice
So do I
Agree
Stay Quiet
Intervene
Encourage Romantic Talk
Avoid
Check her out
Very Sexy
Flirty Joke
Don't push it
Your choice
Check her out
Compliment them both
You noticed it?
I fooled around
Sugest sharing
Pull them down
Do what she wants
Risk it > Your choices (but don't choose F)
Ask her about her
Would like kids too
Your choice
Joke or Agree
Check her out
Your choice
Flirty joke about all
Ask to see
Have some fun
Kiss her
Variety is the spice
Understand
I love you too
Just to say goodnight
Flirt
Get rid of monica
Tease her
Joke around
The man of your dreams
Joke
Can I Grab
Your choice
Do it
Everything
Happy to help
LIke the next top model
Check her out
your choice
I'm trialing as the boyfriend
…politely
Tell him to go
keep your cool
Angel?
Don't be stuck up
You just can't get enough
Yes
Your choice
Don't get involved
Fair point
What is the magc word?
Angel could be
Kiss Angel
Wanda is right
Sure
Concern for the girls
No
I like how…+Make a move
what did you have
Yes
Let her work
Get angry
Dodge and hit
Check on Angel
Agree
Make… > Your choices
Yes
Yeah we had words
Flirt
Theresa called me
Compliment THeresa
I would never
Well there was
Theresa
No
Alright
Agree
Risk
Lead…
your choice x6
We can fix it
Kiss her
Romantic
Empathetic
Sinful
Push > Your choices > but at the end choose inside
I wouldn't mid
Beautiful
Episode 22
Where The Heart Is Walkthrough & Guide – Episode 22:
Agree to meet
Romantic x2
Look at Bella's photos again
Text back / flirt
Both
flirt
Continue kissing
Look at
Open a button or two
Jole
Dad's girlfriend
It's complicated
It's great
Beach house
Joke
Check her out
Friendly
You do look nice
Yes
All choices
Both
Don't stare
Yes
Se*
Leave it
Check her out
Both
Yes
Admire
Wouold love to
Yes > Your choices
Kiss her
Look…
Sneak…
Complimnent
Good morning
Grab
Agree
Love her too
Feel the same
Serious relationship
Say nothing
Your choice
Do it > Your choices
Skip to sumnary
Understood
Don't ask x2
Give it to Elaine
Comment about
Smack
Joke
Both
Give her A**
I would remember
Introduce Lily as your girlfriend
Caress her face
Joke
Flirt
She definitely..
Encourage
Go for it
Too risky
It's always there
You're not…
I'm where…
Full Family…
Not such…
Love them all
Your choices
Joke
Offer for her
Hint at marriage
Joke
Compliment
Crude Joke
Secret boyfriend
Subtle hint
Keep it
She's attractive
Hint
Subtle hint
Continue…
Kissed
Not completely
If you've got it…
Insult
Is hot
Yes
Love
Leave her
D&D
Check her
Kiss her
Do it
Check her
Ask her
Check out
Help both
Distract
Switch
Sneaky
Another…
Motivate…
Encourage
Check her out
Both
Agreed
Spank (always) > Your choices
Don't
Let her watch > Your choices
Take her down
more pressure > your choices
Please?
You are family
You are special
Cheer her up
Be considerate
It'd be a proper date
Check her
Compliment Zarah
So you are just…
Just talk
Romantic
Mention…
I'm down
your choice
Can I help
Stay calm
Hold her > Your choices
Love
You're worth it
Well…
Symnpathetic
Time to really
Let her stay
Let her relax > Your choice
I still want
Straighten out
Try and calm
Take a better
Yes
Episode 23
Where The Heart Is Walkthrough & Guide – Episode 23:
Romantic
Morning Beautiful
Flirt
Yes
People over money
Give her
Ru…
Of course
Love her too
Dont Worry
F…Elaine
That sounds wonderful
Your choice Yes (+Bella) or No (+Jolina)
Enjoy
Kiss x2
Don't…x2
Grab
Flirt
Kiss
Love her
Romantic
Slap
Your choice
Encourage
Continue
One More
Your choices > Of course go for it
Stall for time
Romantic
Do you need..?
Understanding
Take it
Retort
1st, 2nd and 4th > Jenna points, 3rd > Katie point
You are a knockout
Joke
Go along
Anything for you love
See what monica…
Calm her
Shut up
Sure
Why choose
Get a better look
Your choice
I always…
Yeah
No
Encourage
Continue
Roll
Cop
Why not
Flirt
Compliment
1st (flirt)
Compliment
Flirt
Try
I like it
You love her
Be nice
Be reasonable
Fine
Apologise
Go ahead
Thank him
Your choice
Ask (+ Porsche) or Just (+Jenna)
Any choice
Joke
Best not
Enough
A bit (+ Porsche) or Stop (+Jenna)
Not a chance
Esco…?
Isn't pitiful
Flirt
No
Suggestive
Sure
Further
Not really sure
Your choice
Question
Be upset
Your choice x2
Much (+ Porsche) or What about (+ Jenna)
Go x2
Was it acting?
Kiss > your choices
I think
Your choice
Flirt
Your choice x2
Forgive
It was special
Ask her
Encourage
No need > Your choices
I love you
Sorry (love)
Spy
Ask Debbie
Distract
Suggest
Wait
Suggest x2
Tip
As girlfriend
Make her
Romantic
Wrap
Tip her
Definitely
Now that
Encourage
Span…
Why not
Kiss
Let Debbie
It would
Suggest > Your choices
Ask her
Prefer
Encourage
Sounds good, love
Reassure
Tease
Give Jenna
I missed
Reasure
Lift/Grab
Flirt
We could
Compliment
I do
Your choice
You deserve
Can't accept
Believe
Hear her
Comfort
Continue
I love
Play along (any)
Kiss
I Love
Working on the walkthrough
For more Walkthrough and Endings guides you can also check:
If you want more walkthroughs & guides: