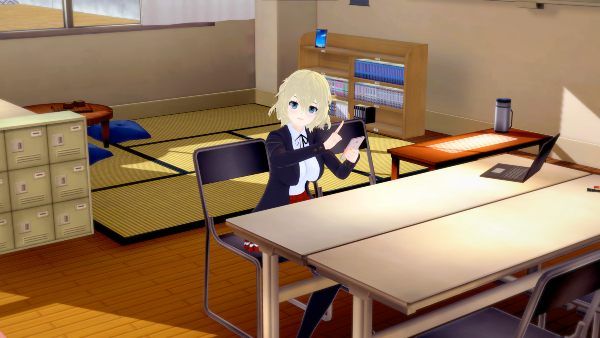 Last Updated on 15 March, 2022
School of Love Clubs Cheat Codes – Max Exp for all, tons of coins, unlock the gallery, unlock all date photos, and a secret stash
School of Love Clubs Cheat Codes – Full List
These are all the current cheat codes:
expelliarmus43 – Sets everyone's Exp to Maximum including Coyote Club and Hawk Club (Hawk Club's exp only increases if Natalie is at least level 2)

hesoyam33 – Gives you 9999 Coins

alohomora17 – Unlocks all the scenes available in the Gallery. You can access the gallery by opening the in-game menu. You can't access it in main menu (This cheat code won't unlock the "?" meaning the Others part. Since secret object locations are for our $20+ patrons, we'll share that code with the Packed Content post)

thechosenones65 – Unlocks all the date photos on your phone.

oraclevision – Secret stash
These codes have been working for almost a year, but in theory they can be updated after some game update. So if they stop working, leave us a comment so that we can update them, since we have already completed the game using them.
School of Love Clubs Cheat Codes – How to use cheats?
Go to Home > Your Room > Click x5 times (*) on the calendar (on the wall above the desk) > type the code and press enter on your keyboard
(*) Yes, it seems that there is nothing, but if you click 5 times you will open the cheats menu. And the same is true for almost any object in the game, there is no help to identify that there is nothing there when you hover over it
You can reuse the cheats as many times as you want. Although the only cheat worth repeating is that of money. In fact, we recommend that you use it 20 or 30 times, to have enough money for all future updates of the game.
Other Walkthrough & Cheats: