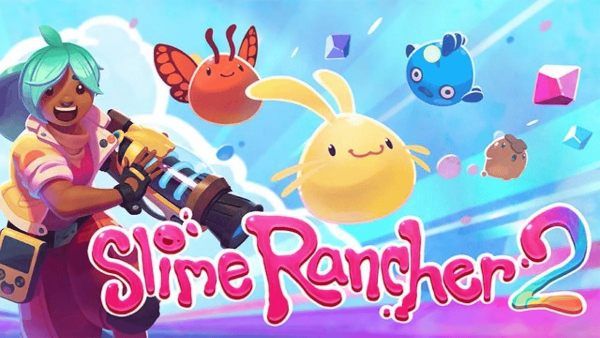 Last Updated on 13 January, 2023
Best Slime Rancher 2 Graphics Settings – Boost fps – game performance and graphic quality with the best In-Game, Nvidia, and Windows Settings
Other Slime Rancher 2 Guides: Best Mods, Plorts Guide
Best Slime Rancher 2 Graphics Settings – In-Game
These are all the adjustments that we recommend you make within the game, to optimize the FPS:
Resolution: 1920×1080
Fullscreen: Fullscreen
Enable Vsync: Enabled
Framerate Limit: 144 [Depends on the Refresh Rate of your monitor.]
Field Of View: 85
Overscan Adjustment: 0
Master Graphics Quality: High
Shader Quality: Medium
Antialiasing: FXAA
Depth of Field Quality: Disabled
Bloom: High
Chromatic Aberration: Disabled
Ambient Occlusion: Normal
Reflection: Low
Model Quality: Medium
Subsurface Scattering Quality: Low
Particles: Medium
Textures: Medium
Shadows: Medium
Fog: Medium
Best Slime Rancher 2 Graphics Settings – Nvidia
These parameters should be changed on your Nvidia card, and you should also write them down because they are helpful for all games. To apply these optimizations to other games, just use the same processes, replacing the other game's.exe in step 1.
Nvidia Control Panel > Manage 3D Settings > Program Settings > Add Slime Rancher 2 .exe file
Set Sharpen to 0.40, and Image film grain to 1.00
Application Controlled Under Anisotropic Filtering
Turn on Antialiasing Gamma correction.
Enable Low Latency Mode.
Set Power Management Mode to Prefer Maximum Performance.
Enable Shader Cache.
Turn off Texture Filtering – Anisotropic Sample Optimization.
Allow Texture Filtering – Negative LOD Bias.
Set Texture Filtering Quality to High Performance.
Enable Texture Filtering Trilinear Optimization.
Select Auto Under Threaded Optimization.
Change Resolution Tab: native resolution and max refresh rate
Desktop Color depth: checkmark Use Nvidia Color Settings
Adjust Desktop Size and Position

Scaling Mode: Aspect Ratio.
Perform Scaling on Desktop.
Resolution: Current.
Refresh Rate: Highest.
Best Slime Rancher 2 Graphics Settings – Windows
Last but not least, there are a few changes you can make to your Windows settings that can make any game much more enjoyable. To apply these optimizations to other games, just follow the same steps, replacing the game's.exe in step 3 with the one for the selected game.
Windows Performance: Properties > Advanced System Settings > Performance – Once there uncheck all the boxes
Disable Core Parking: Win + R (same time) > type msconfig > Boot > Advanced Options – Once there choose maximum number of processors
Disable Startup Programs: Win + R (same time) > type msconfig > Startup tab – Once there unckeck the programs that you don't need to be working when you start windows
Power Options: Control Panel > Hardware and Sound > Power Options – Once there choose High Performance
Temperature: Clean your PC if it is dirty (dust)
Reinstall Windows: If you have already tried with everything else….
Minimum and Recommended System Requirements
In case you do not get the game to work as it should at the FPS level, check that you are meeting the minimum requirements, and ideally with the recommended ones
Minimum System Requirements:
OS: Windows 10 64-bit
Processor: AMD FX-6300 / Intel Core i5-2500K
Memory: 8 GM RAM
Graphics: AMD Radeon R9 280 3GB / NVIDIA GeForce GTX 960 2GB
DirectX: Version 11
Storage: 8 GB Available Space
Recommended System Requirements
OS: Windows 10 64-bit
Processor: AMD Ryzen 5 1500X / Intel i5-8400
Memory: 16 GB RAM
Graphics: AMD RX 5700 / NVIDIA GeForce RTX 2070
DirectX: Version 11
Storage: 8 GB available space
Do you want more Best settings & FPS Boost guides? then check: