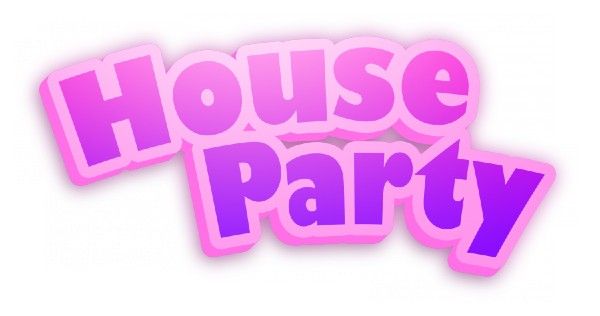 Last Updated on 30 May, 2023
Welcome to House Party Patrick Walkthrough Guide, where we will provide you all the steps, tips and secrets to complete Patrick's story and scenes
For more House Party Walkthroughs you can also check: Amy Walkthrough, Ashley Walkthrough, Vickie Walkthrough, Katherine Walkthrough, Rachael Walkthrough, Madison Walkthrough, Brittney Walkthrough, Stephanie Walkthrough, Lety Walkthrough, Leah Walkthrough, Derek Walkthrough, Arin, Vicky Vixen Valentine, Date Night With Brittney, Liz Katz Guide
Or you can also use the cheats & console commands, Save Game Location, Uncensored Patch or the items locations guide
House Party Patrick Walkthrough Guide – Requirements
First of all you need:
(*) 6 bottles of boze (wine or Natty line), check the items locations guide if you don't find them, but the locations are: living room, chimney room, garage, master bedroom, laundry room, study room or upstairs bathroom.
Painkillers: Master Bedroom (behind the door)
Broom
(*) if you want to progress through Stephanie storyline only 6 bottles of Natty Line
House Party Patrick Walkthrough Guide – Step by Step
These are the steps to unlock scenes with Patrick:
First steps
Go with Patrick and Rachael.
After the fight go with Patrick with the painkillers.
Go with Patrick again and ask him about Rachael > you have a lot of time (you can ask him to wrap it up if you want)
Tell Patrick > grease somebody's palm means bribing another person
Agree to take care of Rachael.
—————————————–
Go with Rachael > everything is cool.
Go with Rachael again > everything is cool > ask if she enjoys the party > offer to talk to Frank.
Talk to Frank > your completely sober > why he steals from girls > You can check the Thermos > then take 6 bottles of alcohol and offer to sniff at the thermos..
Cabinet > smell at the Thermos (but don't take it).
Talk to Frank about the Thermos and lie that there is water inside
Hand over the Thermos to Rachael > you aren't afraid of Frank
—————————————-
Rachael > ask her how to make this party less lame-ass> you love this wording > this is the first party.
Tell Patrick > Rachael dislikes Madison's music selection.
Upstairs > click on the MP3 Player hanging from the chandelier > use with the broom > Take the MP3 Player
Talk to Patrick > that old-ass MP3 player > offer to solve the soundtrack situation.
M edia dock in front of the TV > Use with > plug in the MP3 player.
AskPatrick what kind of music this is.
Scenes
Go with Rachael > Patrick of course not made you get closer to her > you just want to make her night more enjoyable.
Tell Patrick that Rachael is a huge tree hugger > ask to describe the award.
Rummage the trash in the kitchen (by the fridge)
Inventory > peruse the Money Makers Monthly.
Tell Patrick he won the award for saving an entire village.
Hand over the Money Makers Monthly and go with Rachael
Tell Patrick that you've shown the magazine to Rachael & he shouldn't give up on her.
Go with Patrick when he get behind the pavilion
Tell Patrick > good looking fu*ckpole > ask where he is getting at > your choice
When decided to talk him down his j

Alright, lets do this.
I sure am, you gr
Your d*** is the smallest
The only reason for you being here is your cousins.
You will never know the love of another person!
Erm, aborted as a ch-no
Shit I can't think of any more!
You're the reason we can't be on twich.
Now you have the key to open the briefcase.
—————————————————-
Open the briefcase and converse with Compubrah.
Talk with Patrick and give him back the briefcase.
Follow Patrick and listen to his conversation with Rachel.