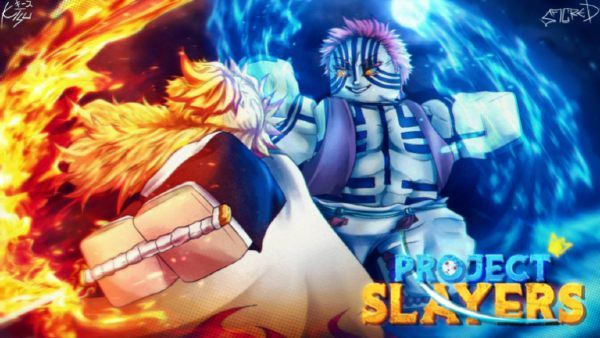 Last Updated on 1 March, 2023
Project Slayers Private Server Codes – Updated PS link list and a mini guide to creating your own in-game server
Other Project Slayers Guides: Codes, Controls & Keybinds, Map, Breathing Styles, Clan List, Weapons, Trello Link, Become Demon, Become Slayer, Discord Server Link, Final Selection, Muzan Spawn location, Agatsumo, Kamado, How to PVP, Daily Spinner, Reset or Change Race, Usable Items
Project Slayers Private Server Codes – Updated
These are the private servers that have been shared by social networks in the last month, you just have to click on the link to access them.
Other Expired Servers
kO4zWyVu
a8iPlWSc (OP Gamers Server)
WHASZjhX
Uba58g1j
24335491
6ay0PaP0
4126i0OV
397UF6ci
rZ6K9ovj (Try Hard Guides Server)
K0QTmOGz (Brobc Server)
mBL9T6ef (Deadly Krz Server)
If you know any other PS, or want to make yours known, leave us a comment and we will add it to this list as soon as we have verified that it works. Although if what you want is to play privately with your friends, you may be interested in reviewing the following section:
FAQ – How to use a Private Server Code?
These are the steps to use a PS Code:
Launch Project Slayers on your device
Go to the home screen where you can choose between Play, Customize or Hub
At the bottom right you will see that you can join a friend by typing their name, but on the right there is a Private Servers tab, click on it
Enter the private server code and click on Join Server
How to Make your Own Project Slayers PS?
If what you want is to play alone with your friends, in private, you can create your own private server, or you can create it among the whole group of friends, to share the costs, since it will cost you Robux. Currently you need the Private servers Gamepass, which costs 900 robux. These are the steps to create your own PS:
Launch Project Slayers on your device
Go to the home screen where you can choose between Play, Customize or Hub
At the bottom right you will see that you can join a friend by typing their name, but on the right there is a Private Servers tab, click on it
Click on Gamepass and buy it
Project Slayers Private Server Codes – Other Guides