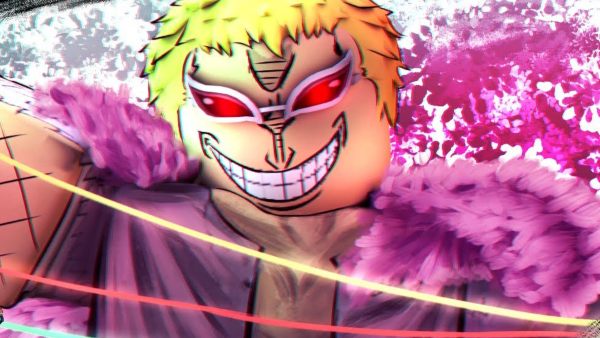 Last Updated on 24 October, 2023
How to get Race V4 in Blox Fruits – All the steps and locations explained and completed with video guides that will help you achieve it.
How to get Race V4 in Blox Fruits – Steps
1- Defeat rip_indra
Spawning inside the Third Sea's Castle on the Sea Palance. When the planet is completely obscured by a dense fog, rip indra has spawned. He is a raid boss of level 5000, so be ready to battle his Dark Blade V2.
2 – Talk to Red Head Mural
Speaking to Red Head Mural, who is conveniently located in the Castle on the Sea (also known as Sea Castle), is all that is need to begin solving the race V4 puzzle.
3 – Great Tree
To the west of the Dock, in the Third Sea, go to the Great Tree. This place can be found to the west, adjacent to Hydra Island. Go up to the summit of the Great Tree once you've located it. Just interact with the Tree right now to start a lore cutscene.
4 – Go back to Red Head Mural
Return now to the Red Head Mural, which is nearby the Castle on the Sea palace. He will expand on the legend you heard at the Great Tree as you converse with him.
5 – Find Mirage Island
This stage can be challenging because Mirage Island can appear at random in the Third Sea. You must be operating a boat, and we advise staying away from any islands. This island can despawn in 15 minutes and requires a large region to spawn. You'll need a Mirror Fractal item when it spawns. After that, proceed to the island's summit and watch for the Full moon. You must repeatedly use your race talent while spending 10 to 15 seconds staring at the full moon. A notice stating that "Your Mirror Fractal> has resonated with the moon" will appear once the procedure is finished.
6 – Temple of Time
By connecting with the Mysterious Force at the top of the Great Tree, form a group with at least two other players of different races and travel to the Temple of Time.
Each player should be placed by the door of their race, and they should simultaneously apply their racial skill and engage with the nearby levers. The Trials for Race V4 will now begin. Once more, for this to function, there must be a full moon.
7 – Complete the Trial
Every player will have access to the Ancient clock after finishing the trial. You will have the chance to control the equipment after interacting with the Clock. In Blox Fruits, you can unlock and receive the Race V4 awakening. But you won't gain access to any passive skills or abilities during your initial playthrough or first run.
¿Can you repeat the Race V4 Trials?
Yes, if you improve your Transformation skill at the Red Orb, you can complete the Race V4 trials once more.
How to get Race V4 in Blox Fruits – Video guide
Finally we leave you a GamerNom guide in which you can see how to complete the Easiest To Hardest Race V4 Trial
Also check the Blox Fruits Codes, Script Pastebin Hacks, Devil Fruits, Race Reroll, Cyborg Race, Ghoul Race, Haki, Map, Discord Server, Trello Link, Spawn Locations, Observation V2 Haki, Superhuman, Second Sea, Private Server Links, Saber V2, Leveling, Bisento V2, Controls, GodHuman, Sanguine Art, Abyss Tamer